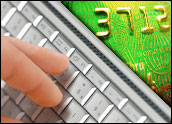 Online shopping has hit the US$211 billion mark, according to Forrester Research. It is no wonder, then, that a plethora of shopping comparison sites have sprung up, all purporting to help people find their way to — and through — the hundred of thousands of Web-based stores.
Many of these comparison sites appear to be linked to particular sellers, though, raising questions about their independence and objectivity. Is there a way to tell skill from shill?
"The simple answer, from a consumer's perspective, is that you can't easily tell which sites are objective," says John Lovett, an e-commerce analyst with Aberdeen Group, "which begs the question: Does it matter?
"Consumers using comparison shopping portals are usually browsing for specific products based on price," Lovett told the E-Commerce Times. "If they find what they are looking for at a lower price, what's the disadvantage to a portal showcasing individual sellers? This said, selecting a credible online vendor is another thing entirely."
Paid to Promote
Still, you may not be getting the best prices if a comparison site is catering to certain retailers.
"Most of them get a cost per click," Sucharita Mulpuru, a senior analyst at Forrester Research, told the E-Commerce Times. "It ranges by category. Usually jewelry is the most expensive, but computer hardware is often up there. Sometimes they get a revenue share of the total transactions that are completed, but that's less common."
Competition for "click" money is intense.
"Comparison sites are great for price-sensitive shoppers," notes Gene Alvarez, an analyst at Gartner.
"However, shoppers who want price and speed tend to use search engines to find products more often than comparison sites," he told the E-Commerce Times. "Therefore, both of these types of sites will vie for advertising revenues, creating more incentive for comparison sites to accept compensations for sales."
Cyber Sleuth
Investigating a comparison shopping site for credible objectivity can be an exhausting exercise.
"Look in the 'About Us' section on the Web site; do a Google search on 'Company X scam' or 'Company X complaints,' and other than that, triangulate and do as much research on as many different sites as possible," advises Forrester's Mulpuru.
Brand Conscious
The usual assumption is that a well-known "branded" site is a safer bet. However, there are credible sites with little name recognition flourishing on the Web.
"Sites that do not have brand recognition have experienced some success by displaying customer confidence logos such as those supplied by TRUSTe, VeriSign and BBB Online," says Aberdeen's Lovett. "These endorsements lend credibility to lesser-known sites and boost customer confidence in making online purchases."
Even that is playing the name game, though, since TRUSTe, VeriSign and BBB Online are well-known brands. How else do little known sites establish credibility?
"Consumer shopping portals also provide confidence logos of varying sorts. These include BizRate's Circle of Excellence, Cnet's Certified Store, Price Grabber's star ratings and Shopping.com's Trusted Store. Each of these programs works to build customer confidence in the online store and add credibility to their offerings by varying degrees," adds Lovett.
Certification can also be misleading, though.
"Certification may also mean preferential placement," warns Lovett.
Certain types of certification, especially those generated by the site itself, can prove to be no guarantee at all.
Trusted Players
So, who can be trusted in the shopping comparison Web site space?
"Cnet, of course, Consumer Reports, Shopping.com, Pricegrabber.com and Shopzilla.com are some of the biggest ones," says Mulpuru. "Pronto is probably the site that's the most objective — they claim that it's just a pure compendium of everything that's out there and is retailer-agnostic. TheFind is similar to Pronto."
The waters get a little murkier when it comes to identifying true shillers.
"Well, it's hard to say, because the retailers that show up on a comparison shopping site usually offer to pay the most per click, but I wouldn't say that's shilling for a particular retailer," remarks Mulpuru.
In the end, common sense will save the day.
"As with any shopping experience, 'buyer beware' is sound advice," concludes Lovett.