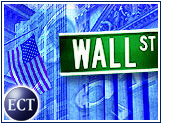 Breakaway Solutions, Inc. (Nasdaq:BWAY) gained 1.19 to 2.44 Tuesday after the company said its largestshareholder, Internet Capital Group, Inc. (Nasdaq: ICGE), provided it withadditional secured financing in the form of associated warrants.
As of early trading Wednesday morning, the stock was trading at 2.82.
Walter Buckley, president and chief executive officer of InternetCapital, said the additional backing shows Internet Capital's "ongoing belief" in Breakaway Solutions and its full service provider (FSP) business model. Buckley also said that the FSP business model is "continuing to gain traction."
Despite the renewed optimism, Breakaway shares took a hit earlierthis year, falling below $1 when the company said fourth-quarter resultswould be below analysts' expectations.
The Boston, Massachusetts-based Breakaway also increased a previously announced round of layoffs to cover 30 percent of its staff, rather than the 10 percent originally planned.
"Like many in our sector, Breakaway Solutions has felt the impact of achanging marketplace, particularly a shift away from a reliance on dot-comrevenues," said president and chief executive officer Gordon Brooks."Unfortunately, these market changes have combined with Internet CapitalGroup's reduction of its investments in its affiliate companies to make thisquarter particularly challenging."
Amid a market slowdown, Internet Capital has been restructuring its holdings to focus on a few key businesses.
Breakaway provides consulting and application hosting services for companiesdoing business over the Internet. The company has offices across the UnitedStates and in Europe, in addition to hosting facilities in North America,Europe, Asia and Australia.