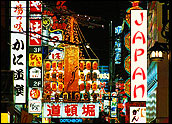 The Japanese Internet mogul who became emblematic of the high-flying Internet sector in that country was found guilty Friday of fraud and sentenced to 2 1/2 years in prison.
Takafumi Horie, the 34-year-old founder of Internet portal, Web services and interactive marketing firm Livedoor, was found guilty of securities laws violations related to the movement of money among various subsidiaries. The verdict and the prison sentence came just over a year after he was arrested following a headline-grabbing raid at his company's offices.
Horie immediately appealed the verdict and was reportedly released on US$4.3 million in bail pending the outcome out of that proceeding.
The Enron of Japan
Since it began in January 2006 with the raid of Livedoor, the case has become a symbol of the contrasts and conflicts within the traditionally staid Japanese business world as it tries to assimilate a more brash and aggressive Internet economy.
The scandal became known as the Enron of Japan in some circles, a reference to the massive accounting fraud ring that led to the bankruptcy of the energy services giant in the U.S.
Before becoming infamous, Horie had earned the rare status of celebrity CEO in Japan and rattled the establishment by attempting to buy a massive radio network and a professional baseball team.
In fact, Horie's defense was based largely on the idea that he was set up and framed for the fraud allegations because the business community disliked his style.
High and Lows
Chief Judge Toshiyuki Kosaka, however, said he found that Horie masterminded an elaborate network of third-party funds that appeared to be "established for the purpose of evading the law" and to help Livedoor manipulate its accounting records.
The prosecution's main witnesses were two former Livedoor executives, including the firm's onetime chief financial officer. Both executives have faced similar charges of their own and the CFO, Ryoji Miyauchi, has pleaded guilty and will be sentenced next week.
Horie was "disappointed that our assertion was not accepted," he said.
"I will keep on doing my utmost in my appeal," Horie added. His attorneys told reporters outside the court that the case could have a chilling effect on future business ventures, deterring the type of risk-taking necessary to start up companies, especially in emerging sectors such as the Web.
The judge suggested the sentence would still leave Horie plenty of time to again become productive in the Japanese business world.
"I want you to make up for what you've done and start anew," Kosaka said, as he handed down his ruling.
Prosecutors had sought a four-year prison term for Horie, saying it was important to send a message to other startups that traditional business practices governing accounting and bookkeeping must be followed.
The trial has been a source of media and public fascination in Japan, with more than 1,600 people applying for the right to win one of the 63 seats inside the courtroom where the months-long trial unfolded.
Acquisitions in Focus
One reason why Horie drew the spotlight — both in terms of public interest as well as regulatory scrutiny — was his taste for acquisitions.
While Japanese business deals are often polite and low-key, Horie went after other companies aggressively. Some of the buys, such as the acquisition of an interactive marketing firm, quickly became the focus of fraud investigations as Livedoor was accused of moving money around between various subsidiaries.
Both Horie and his company still face private lawsuits from hundreds of shareholders seeking reparations for financial losses suffered when Livedoor shares plummeted and were then delisted following Horie's arrest.
In many ways, Livedoor had followed in the footsteps of U.S. Internet companies such as AOL, Forrester Research analyst Charlene Li told the E-Commerce Times. Livedoor had hoped to use its radio network buy to create the same synergies behind the AOL-Time Warner merger.
"That magic never really materialized in the case of AOL, but Livedoor hoped to find it," she noted. "Just attempting to do that drew a lot of attention to the company, not all of it the kind it was seeking."
For his part, Horie is already at work on a new business venture: one focused on helping to make consumer space travel a reality.