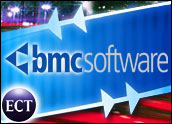 Software maker BMC will buy data center automation firm BladeLogic in a move that could help it fend off incursions into its core market from rivals such as EMC and IBM.
BMC will use BladeLogic's products to round its own business service management software portfolio. When combined, the platform will include tools to help businesses manage information technology assets across a business, from data centers to corporate networks.
BMC will pay US$28 per BladeLogic share in cash or stock, making the deal worth around $800 million after BladeLogic's cash on hand is taken into account. The price represents a nearly 20 percent premium over Friday's closing price of $23.61, though BladeLogic shares had been trading as low as $15 each as recently as February.
The purchase will give BMC a significant share of the $140 billion spent annually running data centers around the world, said company CEO Bob Beauchamp.
"Automation is the only way IT can bring this spending under control and still meet the reliability and time-to-market requirements of their businesses," he said, adding that the acquisition is a "natural and very significant next step" in the company's larger vision of enhanced IT automation.
Plug and Play
BMC will begin making its tender offer for outstanding shares of BladeLogic stock within 10 days. The deal will be a drag on BMC earnings in the short term due to integration costs, shaving 10 cents during fiscal year 2009, but will be accretive after that.
BladeLogic founder and CEO Dev Ittycheria — who will remain with BMC after the merger — said his firm has been approached by other would-be acquirers recently but ultimately felt the BMC offer was "the most compelling transaction."
BladeLogic's customer base includes big-name companies such as Merrill Lynch, General Dynamics, and the Federal Aviation Administration.
The market for automation tools is growing rapidly, with businesses eager to reduce their reliance on expensive and hard-to-find information technology experts, Gartner analyst David Williams told the E-Commerce Times.
"BMC has always been focused on the savings that their products can offer, and that message is resonating," he said, adding that it may even be more appealing in a slowing economy.
Integration of the product platforms will be relatively simple, Beauchamp said, since both companies offer products and services based on similar software architecture. "It will just plug in to what we already offer."
Getting Crowded
The purchase will end a relatively short run as a public company for BladeLogic, which is based outside Boston. The company went public in July of 2007 and was expected to post revenue growth of more than 40 percent this year.
BladeLogic shares rose 16 percent in morning trading Monday to $27.40, while BMC stock fell sharply, losing more than 5 percent to $31.88.
Large enterprises are eager to simplify their information technology profiles, with many still untangling software and hardware assets added during growth periods, Williams noted.
Despite its size, BMC is dwarfed by some of its competitors and some newcomers to the space, such as IBM, HP and EMC, all of which are promising more tools to automate network management processes.
In a sense, the market has come around to BMC's view, said Forrester Research analyst Thomas Mendel. At the same time, BMC has sought to round out its offerings through acquisition, buying smaller firms such as RealOps and Emprisa Networks during the past year to help add features such as the ability for a system to automatically adjust to and repair a crashed server without human intervention.
"Business service management software is now a mainstream proposition, and BMC has reaped some of those benefits," Mendel said.
The next challenge will be to extend its automation offerings to include not only cost-saving functionality but tools to help drive the business value from existing technology assets, something that enterprises are increasingly focusing on as they invest in new IT assets.