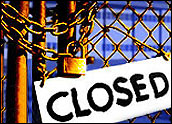 Federated Department Stores (NYSE: FD) said late Thursday that it will stop selling merchandise on its Bloomingdales.com Web site and will use the site instead as a "marketingsite that supports the Bloomingdale's store brand."
Federated, the parent company of both Bloomingdales and Macy's, said it plans to direct its e-commerce efforts toward theMacys.com site, which will narrow its offerings and eliminate less popularcategories.
Despite the pullback, Federated chairman and CEO James M. Zimmerman said the company is still committed to its Internet strategies.
Jobs Cut
The change, effective February 1st, will result in the elimination ofabout 100 jobs and a charge of US$50 million to $60 million tofourth-quarter results, the company said.
The jobs to be eliminated include technical support and programming staffers, as well as merchandisingand administrative personnel, Federated said.
Bloomingdales.com will continue to offer electronic order forms for theBloomingdale's By Mail catalog, and online services for the site's bridalregistry will be maintained in partnership with WeddingChannel.com,Federated said.
On Parade
Macys.com will also cut back on its online offerings, eliminatingsuch slow-moving categories as petites, large sizes, career wear and swimwear.
At the same time, Federated said, Macys.com will expand its moresuccessful categories, which include bridal, home, gifts and jewelry.Macy's also will close its catalog operation, which Federated said"primarily has served as a marketing vehicle for Macys.com."
Though other brick-and-mortar retailers are doing well online, upscaleretailers have had a hard time selling high-end items, such as designer clothesover the Internet, Morningstar analyst David Kathman told the E-Commerce Times.
Even Amazon.com (Nasdaq: AMZN), the biggest online retailer, still does the mostbusiness in books, CDs and other products that are relatively inexpensiveand easy to ship, Kathman said.
Tough Times
Federated said its aim is to get the most for its dollar.
"In the current economic climate, it is important that we use our available resources in themost productive way possible," said Jeffrey Sherman, chairman of Federated Direct, the New York-based division of the company's direct-sale division.
Federated said the reorganization will reduce expected losses from theInternet businesses and will keep them on track for reaching breakeven in 2003.
Summer Overhaul
In July, Federated relaunched theMacys.com site, touting new features and better customer service.
Federated, based in Cincinnati, Ohio, also owns the Bon Marche, Burdines,Goldsmith's, Lazarus and Rich's department-store chains, as well as catalogand Internet retailer Fingerhut.