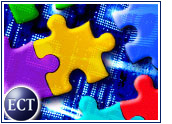 For a time, small businesses probably felt like little kids getting bumped out of line for the ice cream truck. They would jump up and down, money in hand, trying to catch the attention of software vendors, only to see those vendors choose to do business with larger, stronger, deeper-pocketed enterprises time after time.
However, for a host of reasons, the pendulum has swung in a different direction. Small and medium businesses are now a sought-after segment of the market. Seeking to recharge slowing growth, software makers have trotted out a variety of programs aimed at making even the smallest enterprise feel like a valuable customer.
In the Catbird Seat
As a result, small businesses are finding themselves in the driver's seat, with more leverage to negotiate everything from price to licensing terms, said attorney John Cummerford of Greenberg Traurig in Phoenix, Arizona, which helps companies draft such agreements.
"The tech downturn has made everyone — even the big guys — more flexible," Cummerford, a former IBM licensing attorney, told the E-Commerce Times. "Because competition is fierce, even where there isn't much price flexibility, there is often flexibility on services and support, response time commitments or service level, and that can translate into savings for the licensee."
The advent of the application service provider model also has helped small businesses, Cummerford added, by enabling them to buy only the number of licenses or seats they need. "Just as the software companies are looking to the bottom line, so are their customers, who don't want to buy capacity they're not using," he said.
Grow with Us
In addition to needing revenue, software vendors recognize that today's small business may be tomorrow's thriving, 1,000-license enterprise.
Novell spokesperson Bruce Lowry said his company recently rolled out an offer that allows businesses with five or fewer users to avoid license fees when they purchase Novell's Small Business Suite — a bundle of network, collaboration and management applications aimed at getting networks and Internet connections up and running quickly.
"If you go beyond five users, you have to start paying licensing fees," Lowry told the E-Commerce Times. The suite remains valid until a company reaches 50 users, at which time it can transition to Novell's normal licensing and pricing rates.
One Size Fits
Other vendors have built flexibility that appeals to smaller enterprises into their existing products.
For instance, KnowledgeBase, which makes self-help customer service software, charges customers for its hosted and professional edition suites based on how many articles they have stored and ready for access in the software.
As a result, customers like Siemens and Honda pay more than smaller companies that use the software, spokesperson Jill Lindenbaum said.
She told the E-Commerce Times that the company's software may be even more essential for small companies than for larger ones, because small businesses cannot afford to staff call centers to deal with customer questions that can be answered by an interactive self-service program.
Bargain Hunting
Even titans are tuning in to the trend. Computer Associates (NYSE: CA) recently made a foray into the small business licensing arena with its Flex Select offering, which enables companies to buy only the number of licenses they need. The company's previous model required buying in blocks of, say, 500 licenses.
Computer Associates has made the new model the focus of a major marketing blitz. Its television ad features a team of cardboard cutouts selling software by automatically slating customers for 500 licenses regardless of how many they need.
Even the biggest software maker of all paid heed to the growth of the small business market last year when it revamped the way it charges for licenses. Microsoft's Open Value plan has plenty of critics, however, and was aimed primarily at reducing the need for lump-sum up-front payments for multiyear licenses, rather than lowering the bar for the smallest firms.
Avoiding a Strip-Down
However, some software makers say big-name products often are stripped down for the small business market.
Steven Toole, vice president of marketing at small business software provider Icode, said that because of this, many smaller companies are turning to niche software suites, such as the "mini-ERP" programs his company sells.
"More and more small businesses are saying no to big company licensing and long implementation time frames," Toole told the E-Commerce Times. He noted that at US$1,300 per user, Icode's software can be purchased for a fraction of the price of comparable programs from Microsoft and others — a fact that helped drive a more than 20 percent increase in revenue in the first quarter of this year. In the same period, he added, the overall market grew just a single percentage point.
Regardless of whether a small business chooses to go with a larger or smaller software vendor, the bottom line is that the array of available options has expanded rapidly in the past couple of years. All that remains is to decide how to take advantage of these newly favorable terms and deals — and that is a dilemma businesses likely will welcome with open arms.