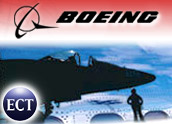 Boeing announced plans to build three satellites and ground systems for Mobile Satellite Ventures under a deal worth US$500 million to $1 billion — the most impressive contract win for its commercial satellite division in nearly a decade.
The huge price tag — the largest for satellites since 1997 — could help revive the aerospace giant's stagnant commercial satellite business. The new equipment will be built at Boeing's Seal Beach, Calif., facility.
The First of Its Kind
The new geo-mobile satellites will enable the first "commercial mobile satellite service using both space and terrestrial elements," Boeing said. The network will be built on MSV's Ancillary Terrestrial Component technology, which blends satellite and cellular communications systems.
The network will offer voice and data services in North and South America that are "virtually identical" to cell-phone handsets in price and service, according to the companies. The satellites will launch in 2009 and 2010.
"Boeing's 40-year heritage in the satellite industry and vast experience in the mobile-satellite arena will prove invaluable in the construction of our next-generation satellites," said Alexander Good, vice chairman and CEO of MSV.
The network is aimed at expanding connectivity to "the most remote regions of North and South America," Good said, with added benefits for public-safety agencies and others that currently rely on land-line communications in sparsely populated areas that lie outside the reach of cellular networks.
Thinking Big
The project could be significant as a reminder that satellite remains an alternative for bringing connectivity to remote areas, Good noted — a lesson that could translate to various settings around the world, including developing countries and remote regions of nations with fast-growing economies and massive land areas, such as China and India.
MSV indicated it would offer data, voice, fax and dispatch-radio services over the satellites. The company already owns two satellites that are leased to the U.S. Department of Homeland Security and the U.S. Coast Guard.
The new satellites, which will be among the largest and most powerful Boeing has ever built, will benefit from the firm's years of experience in both commercial and military deployments, the company pointed out. Each craft will supply 11,000 watts of power through five-panel solar array wings.
Boeing and other large aerospace and defense contractors, including Lockheed Martin, invested heavily in their satellite businesses in the early 1990s, hoping to take advantage of the booming telecommunications market and other emerging commercial opportunities.
However, fewer private companies have been launching satellites since the telecom downturn began in the late 1990s, a trend tied in part to rapid advances in Internet technology that enables the global transmission of video conferences, voice traffic and other communications that once relied on satellites.
Limited Value Seen
The satellite communications industry took a hit in 1999, when Iridium, a project backed by Motorola and others, collapsed after being unable to attract enough paying customers. At the time, the oversized handsets and high per-minute costs of using the system doomed it to failure.
Boeing offered generous financing terms for the project, which probably helped secure the deal, Jeffries & Co. aerospace analyst Howard Rubel told the E-Commerce Times. MSV's ability to pay, however, may be dependent upon its ability to attract new investments, since its current cash burn rate points to the need for another round of financing by late 2007.
Still, investors likely will pony up, Rubel said, since the network has the ability to fill in gaps in the broadband infrastructure being touted for its ability to deliver video and other media over the Internet.
Another satellite Internet venture, that of Rupert Murdoch's DirecTV, is also percolating. Murdoch said this week that DirecTV would invest as much as $1 billion to add Internet access to its satellite-television service, which in turn would enable News Corp. to deliver more content on demand into consumers' homes.
Satellites are now mainly seen as a fill-in technology for locations not touched by terrestrial broadband options, according to Jupiter Research analyst Joseph Laszlo.
"There are still gaps in the network that need to be filled in somehow," he said. However, many believe the scale is not large enough to make satellite a viable alternative to other forms of Internet access.