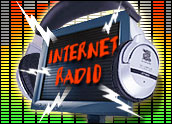 Two congressmen have introduced new legislation designed to overturn a controversial royalty fee increase that threatens to wipe out many Internet radio broadcasting firms.
If the "Internet Radio Equality Act," introduced this week by Rep. Jay Inslee (D-Wash.) and Rep. Don Manzullo (R-Ill.), is passed, it would make the recent ruling by the U.S. Copyright Royalty Board (CRB) obsolete. The board recently increased royalty rates paid by Internet radio operators.
Big Hitters Worried
After nearly two years of hearing arguments from some of the country's biggest radio companies, the CRB, a body created by Congress to settle royalty disputes in the music industry, decided last month on a higher fee structure for Web-based music broadcasts.
Several radio broadcasters and online media companies challenged the ruling, claiming Internet broadcasters would have to pay three times as much as their over-the-airwaves counterparts for the right to play music.
The ruling, which went into effect March 5, has been called a crippling blow to many webcasters and Internet radio stations.
Unfair Increases?
The CRB's decision to "dramatically and unfairly" increase webcaster royalty rates could cripple industry competition, Jake Ward, a spokesperson with the SaveNetRadio coalition, told the E-Commerce Times.
"The illogical and unrealistic royalty rates set by the CRB have placed the future of an entire industry in jeopardy," he said. "This bill is a critical step to preserve this vibrant and growing medium."
The fee increases for Internet radio operators will range from 300 percent to 1,200 percent between 2006 and 2012, according to Ward.
The increased royalties now apply only to digital transmissions of music online, making the CRB's decision immensely important to the industry as more listeners move from the radio dial to the Internet.
The new fees, which are paid to both performers and record labels, could fundamentally change the burgeoning Internet radio industry, Ward added.
Others Join the Fight
A consortium of radio industry heavyweights involved with the case — Clear Channel Communications, National Public Radio and several other groups — claim the CRB's ruling also places unreasonable demands on them.
For example, under the existing rules, organizations broadcasting music online must now track the number of users downloading and listening to each song played.
"You can't put an economic choke hold on this emerging force of democracy," Rep. Inslee said. "There has to be a business model that allows creative webcasters to thrive, and the existing rule removes all the oxygen from this space."