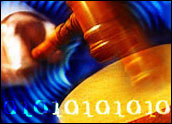 Internet shopping network Bigsmart.com has agreed to settle U.S. Federal Trade Commission (FTC) charges that its e-commerce marketplace operates as an illegal pyramid scheme. The settlement calls for the company to pay US$5 million in consumer redress.
Under the agreement, Bigsmart.com will also have to post a $500,000 performance bond beforeundertaking any new multilevel marketing activities.
The Internet retailer has alreadysettled similar charges with authorities in Maine.
False Promises Alleged
At issue in the FTC case was Bigsmart.com's e-tail program, which offered members the opportunity to purchase their own mall "welcome" pages for a $10 application fee and a $99.95 a month hostingfee. The mall pages contained links to retail sites maintained byindependent third-party merchants, including MarthaStewart.com, and a"superstore" maintained by Bigsmart.com itself.
According to the FTC, Bigsmart.com claimed that customers would make"substantial money" by participating in the company's e-tail program. The FTC alleged that Bigmart.com's claims were false and were intended to recruit more participants to buy the welcome pages.
Under the settlement agreement, Bigsmart.com members may now receive and build free basic shopping center sites, while the fees for the company's premier members have been drastically reduced to a one-time set-up feeof $10 and a monthly hosting fee of $8.95.
Still in Business
According to a statement on the Bigsmart.com Web site, the company plans to stay in business.
"The company is not shutting down. Bigsmart will continue to operate underthe terms of the agreement, most of which have been in operation for severalmonths now," the site said.
Bigsmart also said it disagrees with the federal agency that itsmarketing plan was an illegal pyramid scheme.
"The company never made the representations which the FTC alleged. Thecompany and many other established companies in the industry disagree withregulators and its anonymous detractors' assertions that the marketingplan was an illegal pyramid, and there has never been a determination thatour marketing plan at any time violated any law," Bigsmart said.
Members Blamed
In fact, Bigsmart.com pointed to its members as the source of the"unscrupulous" conduct.
"Bigsmart does acknowledge that there were some independent members whoviolated the company's express prohibitions against incomerepresentations — as well as making other misleading claims. As soon as thecompany learned of those violations, the offending members were disciplined,including termination," the company said.
Bigsmart.com also said that it has sent out over a thousand warning, suspension and/or termination letters to individuals who were engaging in improper conduct.
Plenty of Pyramids
The FTC has already cracked down on hundreds of Web sites that were allegedly operating illegal pyramid schemes.
In November 2000, the FTC reached a settlement with two Connecticutresidents who operated what the FTC called an "elaborate" Internet pyramidscheme that defrauded thousands of Web consumers out of more than $430,000.
Also last summer, the FTC successfully shut down an Internet pyramid schemethat bilked consumers out of $2.9 million.According to the FTC, the Five Star Auto Club, Inc., operated a Web sitethat offered to lease to consumers their "dream vehicle" for free as theyearned between $180 and $80,000 a month by paying an annual fee and smallmonthly payments.