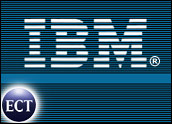 IBM today said net income rose nearly 17 percent in the second quarter as server sales boosted both its bottom line and its profits.
The tech giant also reassured nervous investors by affirming its outlook for the rest of the year and by saying that business conditions continue to improve.
IBM said profits for the quarter were US$1.99 billion compared to $1.71 billion a year ago as revenue rose 7 percent to $23.2 billion. The per share profit number of $1.16 easily surpassed Wall Street estimates of $1.12, though the revenue target fell just shy of targets of $23.25 billion.
Numbers Fit with Tech
The numbers seemed to fit with other recent tech company reports, which by and large have featured good profit numbers but more questions than answers about the outlook for the rest of 2004.
While Armonk, New York-based IBM did note some weak spots in the second quarter, especially in the areas of software and in large-scale orders, the company said it believes some customers simply deferred purchases to later in the year.
Investors chose to focus on the positive with IBM, driving up shares 1.47 by midday today to $85.49. The stock has traded as high as $100 in the past several months.
CFO Mark Loughridge said in a conference call that IBM still expects IT spending will rise between 4 and 5 percent worldwide this year, which would mark the best year of growth for the industry since 2000.
"We are confident about our prospects going forward," CEO Samuel J. Palmisano said.
Servers Sail
In a change from recent quarters, when its fast-growing services and outsourcing units were driving growth and performance, IBM said server sales were the big story of the quarter.
Overall, revenue from hardware grew 12 percent in the quarter, while services income rose 7 percent and software revenues were basically flat from a year ago. Revenue from zSeries mainframes rose 44 percent, thanks largely to sales of machines running Linux, while Intel-based xSeries server revenue grew 18 percent on the strength of blade services.
Sales of Unix-based servers and mid-sized iSeries machines were down in the quarter, though IBM cited new product rollouts as the likely reason.
Loughridge said unlike some software companies that suffered in the quarter, Big Blue was able to withstand weaker sales thanks to its other business lines. "We overcame the challenges [in software sales] based on the strength of the IBM model," he said.
Bigger Picture
IBM's results underscore an overall theme within technology of still-growing sales but without the blockbuster revenue or profit growth that has marked the past year or so.
Enderle Group analyst Rob Enderle said a week's worth of technology company earnings suggest the IT industry is still in recovery mode, but that recovery will not be entirely smooth.
"I'm hearing that budgets are being bumped for next year, but we have burned through the discretionary money for this year and that has led to an overall reduction in growth for both hardware and software," Enderle told the E-Commerce Times. "We are still in recovery but there will clearly be hills and valleys due to the nature of how these budgets are set." analyst Charles Smulders said replacement computer sales remain strong, indicating that corporations are not backing off long-range plans to upgrade their information technology infrastructure.
"The professional market is taking over where consumers left off last year," driving PC sales higher, Smulders told E-Commerce Times. "Businesses are engaged in actively upgrading their technology."
IBM remained the third largest seller of PCs in the quarter, and because enterprise sales were a bigger part of the overall pie in the quarter, IBM gained as well, growing market share slightly.