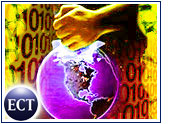 Sellers hoping to cash in on the terrorist attacks against the U.S. on Tuesday have opened auctions hawking things related to the tragedies, despite bans on such auctions instituted by the two largest online auction sites.
Both eBay (Nasdaq: EBAY) and Yahoo! Auctions (Nasdaq: YHOO) posted policies shortly after the attacks banning items from the World Trade Center and the Pentagon. Yahoo! said its policy extended to all items "otherwise related to these events."
Yet even as the recovery and response efforts continued in New York City, Washington, D.C., and rural Somerset County, about 80 miles southeast of Pittsburgh, Pennsylvania, on Thursday night and Friday morning, sellers on both leading auction sites loaded up offers regarding items relating to the attacks and the Saudi-born terrorist believed to be responsible.
Constant Flood
eBay said it was working to remove items as fast as it could, but itappeared that sellers were keeping a steady stream of items coming.
By early Friday, nearly a dozen auctions were listed for items bearing the image or the name of the World Trade Center. But most had been blocked by eBay.
eBay warned community members not to bid on the items banned by its policy, and spokesman Kevin Pursglove told AuctionWatch that eBay had already suspended several sellers for violating the policy.
No Takers
Amazon Auctions (Nasdaq: AMZN) had not taken a specific stand on items related to the attacks. And as of 6 a.m. PDT Friday, several items were listed on Amazon Auctions related to the attacks.However, where official policies fell short, potential buyers appeared tobe picking up the slack by refusing to bid on items.
At Amazon, one item was a paper gun target bearing the face of Osama Bin Laden, who has been named by senior U.S. officials as a suspect in the attacks.
A second item was a copy of the September 12th New York Daily News that carried a front page photograph of the second airliner crashing into the twin towers. The seller had set a minimum bid of US$200 and said the paper could be purchased outright for $2,000.
Neither item had a single bid by Friday morning.
Vanished Items
Among the auctions that eBay had halted was the sale of the WTC-NewYork.com domain name.
Also, as of Thursday night, someone had opened an auction on Yahoo! that listed a "Wanted: Osama bin Laden" T-shirt patterned after the FBI Wanted poster of bin Laden. However, there had been no bids for the shirts either.
Some sellers latched onto the World Trade Center tragedy to help drive interest in seemingly unrelated items. One eBay seller said proceeds from her collection of rare Beanie Baby toys, which had drawn bids of more than $15,000, would benefit victims of the tragedy. But she did not offer details on how.
Outrage on Both Sides
Members of eBay's sprawling community were split on the policy and on those who tried to do an end run around it.
While some placed false bids under titles such as "you're a sicko," others blasted the ban as being "against freedom of the press and freedom of speech."
On the Bright Side
The attempts to capitalize on the tragedy stood in stark contrast to theefforts that e-tailers and others were making to rally Americans to help thevictims. By 7 a.m. PDT Friday, Amazon had collected more than $4 millionthrough its site for the Red Cross Disaster Relief Fund.
Meanwhile, on Friday, Yahoo! said it would set up its own network of links to human services groups and help the Red Cross and others boost their abilities to collect donations online.