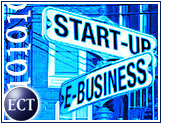 In the early days of e-commerce, small businesses flocked to the Web with grandiose visions of transforming mom-and-pop shops into mega retailers. Those visions turned out to be pipe dreams for most merchants, and the dawn of reality convinced many early adopters to retreat to the brick-and-mortar world.
But small e-tailers are not finished, according to analysts. In fact, they are just beginning to gain momentum in a Web world that finally offers the necessary technology infrastructure to help them get off the ground. And the savvy ones have come to understand the real value of the Internet: It is a cost-effective means of supplementing sales by reaching customers who may have been inaccessible offline.
Of course, small e-businesses still face challenges, including daunting competition from e-tail giants and well-known multichannel retailers.
Acknowledging Advantages
Online shopping malls like Yahoo! Shopping and Web-based auctioneers like eBay (Nasdaq: EBAY) are flourishing, and small e-tailers can gain an edge in this climate. To do so, they must leverage such sites to their benefit, Forrester Research analyst Carrie Johnson told the E-Commerce Times. "Large companies are hindered by all sorts of organizational and even acknowledged technological issues that prevent them from experimenting with auctions," she said.
Another factor in favor of small e-tailers, Johnson added, is that it is less daunting to get up and running in today's e-commerce environment. "It's easier for small merchants to succeed now, because there's no more pressure to become the next Amazon," she said. "It's pretty well understood that no one is going to make it really big as a small merchant online anymore."
In addition, merchants need not make significant investments in technology to play the game.
"In the past, people had to build their own Web pages, and the billing systems were horrid," Giga Information Group research fellow Rob Enderle told the E-Commerce Times. "Now you can use a service like PayPal for billing and collection."
Debating Disadvantages
Small e-tailers enjoyed an advantage in the early days, as brick-and-mortar stores tried to figure out the Web and build online infrastructure, but large e-tailers now understand e-commerce, making the competition much stiffer.
According to Enderle, small businesses are at a disadvantage in online shopping malls that also include large companies. Much like the situation in brick-and-mortar malls, the anchor tenant gets the best position and the most traffic. Therefore, small businesses selling the same products as larger e-tailers may find themselves marginalized unless they can shell out cash to secure good placement.
"If there is one vendor that can sell the same products cheaper than you can, then there's a good chance they can get better placement," he said. "That means the little guy can't compete."
Plenty of Room
Even so, there is plenty of room online for small merchants that understand their own strengths and weaknesses.
"There will always be a place for small e-tailers that can operate on low overhead with high gross margins," Yankee Group analyst Paul Ritter told the E-Commerce Times. The key for such e-tailers, Ritter added, is to maintain strength and traction in a niche space with hard-to-find products. For example, he cited online furnishings company Bellacor as a firm that has done well because it has high gross margins, low overhead and high-quality customer service.
Steps to Success
According to Enderle, the first step toward success is differentiation. If small businesses sell the same items as large competitors, he said, they are out of business already. They just may not know it yet.
The next step is providing a customer experience that is more customized and better targeted. "If you get to know your customers on a one-to-one basis — like buyers of artwork or even high-end electronic equipment — there's a chance that the user will come back on a regular basis and pay a premium to maintain that experience," Enderle said. "But it has to be a personal experience."
Johnson agreed, noting that big retailers have the same customer service goals as small businesses, but with more automated processes and less incentive to impress customers.
Take the Time
Lastly, small e-tailers have something that large companies lack: more time. According to Johnson, small businesses can gain an advantage by dedicating time to determine which products sell well through auctions. In fact, he said, such research is one of the most cost-effective methods of increasing online sales.
"Really look at product categories, what other items are for sale, and what reserve prices need to be to ensure your items sell at the highest possible closing price," Johnson said. "That's the best way for small merchants to go about it right now."