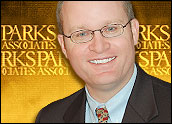 The competitive environment that characterizes today's broadband and value-added services landscape should certainly grow a variety of digital lifestyle products and services, including home networking. Consumers are also primary beneficiaries of increased competition among carriers.
Case studies reveal that when at least two service providers on relatively equal footing in terms of offerings are actively battling to acquire and retain customers, the end results tend to be 1) lower prices; 2) additional value-added offerings; and 3) improved customer support.
Until now, the growth of certain digital lifestyle product categories — and specifically home networking — largely has been driven by a direct consumer pull. The growth of households with home networks (from fewer than 3 million at the end of 1998 to more than 20 million at the end of 2006) was led by consumers and was mainly a pure retail strategy.
Service providers have had little influence up to now, but this scenario is about to change.
Point of Demarcation
As broadband and television operators in particular seek to differentiate their basic packages and offer new connectivity-related services to their product mix, the demarcation point will move farther inside the home.
In the old days, a service provider's demarcation point was clearly defined as the side of the house where the network interface device (NID) was located. If customers wanted any assurance that problems inside the home would be addressed, they purchased an additional service (if one was even offered) — an inside wiring insurance plan.
Now, however, the lines between the termination of the service provider's access network and the customer premises equipment are blurring thanks to the customer's desire for home networking and the service provider's desire to offer more compelling services.
Why the Change?
This action is being taken for several reasons. First, history suggests that an investment in more advanced customer premises equipment such as a DVR (digital video recorder)-enabled set-top box increases average revenue per user and heightens the chance that customers will connect to more services initiated from the service provider's head-end (video-on-demand and other interactive programming exemplify this concept).
The second reason that service providers are taking a much more active role in deploying home networking equipment is their desire to be more involved in the provisioning, installation, configuration, monitoring and troubleshooting of the in-home network and its attached devices. Broadband service providers are responsible for supporting the home network and the services that run on it, regardless of whether they were actually involved in deploying it to the home!
So, while in-home connectivity remains a very viable revenue-generating application (enabling multi-room entertainment or voice service, for example), the short-term requirements from service providers are going to revolve around ensuring that their customer support costs do not balloon out of control, while still keeping their customers satisfied.
Forced to Evolve
There is little question that telecom operators worldwide see the value of things like home networks and residential gateways, especially in places like Europe. There's a reason why France Telecom (Orange Group) and British Telecom are being so aggressive with deployments of Livebox and the BT Hub, respectively, as local loop unbundling is going to force them to truly differentiate their services and put a platform in the home that presents a stronger link to not just one but multiple services offered by the carrier.
The Orange Group notes, for example, that nearly 5 million Livebox residential gateways have now been sold throughout Europe (as of Q1 2007), more than doubling in just one year. In a European environment characterized by regulators' goals of allowing customers to choose individual service providers for a variety of their communications and entertainment services (as described to us by a telecom exec who works closely with the Home Gateway Initiative), the residential gateway establishes a critical foothold for the service providers.
This is true in the U.S., as both AT&T and Verizon place a high emphasis on residential gateways as centerpieces of their deep fiber, television and bundled services rollouts.
The home networking efforts by telcos is going well beyond "Stage One" connectivity applications — basically, allowing one or more computers to more seamlessly connect to and use the home's broadband Internet connection. We're now seeing some interesting experimentation with home network devices and applications, including fixed-to-mobile communications handoffs (even some femtocell work).
Further, the rollout of Telco/IPTV services has really raised the stakes for carriers on a worldwide basis to examine "no new wires" bridges, adapters and embedded solutions as ways to significantly reduce the install time.
Where's the Action?
Given this push by the telcos to roll out their differentiated services, you'd think that cable operators might feel compelled to more actively develop and deploy home networking-related solutions. However, I'm not really sensing much activity in this direction.
Although we had a couple of cable executives on a recent Connections discussion panel regarding home networking, the typical comment we have heard from the MSOs is that they'll deploy home networking solutions in greater numbers once they see "the business case." This same sentiment was echoed recently in a discussion with a representative from a huge cable equipment vendor, who said that cable operators are still struggling with the question of "What services require me to have control and management in the consumer home?"
We have also heard from some chipset manufacturers (modem, set-top box space) that the operators are really struggling to figure out how to best implement solutions like whole-house DVR without taxing the processor capabilities of their current set-tops. I think home networking is going to be a critical element in providing customers with a truly valuable and differentiated service (look at Verizon's Home Media DVR — the last public comment Verizon made was that it was deploying at about a 12 percent take rate among FiOS TV customers).
Among the cable operators, home networking may indeed be an insignificant concern, at least relative to the other issues they're facing. Certainly, questions about how best to optimize their networks (digital simulcast, channel bonding, switched digital video, etc.) and dealing with the FCC's "separated security" order for set-tops (CableCARD, et al) are definitely chief concerns. However, we're disappointed that cable's current response to home networking is a big yawn.
---
Kurt Scherf
is vice president and principal analyst for
Parks Associates
.
---