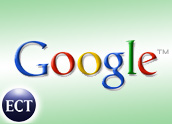 In a ruling that could have ramifications for the entire Web industry, Google has won an arbitration case that gives it control of several similarly spelled domain names.
The National Arbitration Forum found in favor of Google in a case the search engine company brought against a Russian man, Sergey Gridasov, who registered at least four domains: googkle.com, ghoogle.com, gfoogle.com and gooigle.com.
The arbitration panel found in favor of Google after being unable to get a response from Gridasov and after Google showed that it held the trademark to the "Google" name, that the misspelled variants were a clear attempt to confuse users and that Google stood to suffer real harm since the fake domains were being funneled to a site that downloaded spyware to unsuspecting users' computers.
Alternative to Lawsuits
The ruling came under the Uniform Domain Name Dispute Resolution Policy established by the Internet Corporation for Assigned Names and Numbers (ICANN) as an alternative to lengthy and costly lawsuits. The process is meant to offer faster results and appears to have worked in this case: Google filed the complaint less than two months ago.
The arbitration was binding, and under the panel's ruling, ICANN will now shut down the Web sites.
Because it is not a court ruling, the case isn't seen as setting legal precedent. However, for companies like Google that carefully guard their names as part of their brand images, it could be reason to more aggressively pursue alleged trademark violators.
SearchEngineWatch.com Editor Gary Price said the case could indicate a stepped-up enforcement posture by Google of one of its biggest assets — its brand name and image.
"It will be worth monitoring to see if Google will begin asserting its legal rights over other registered domains that either resemble Google or include the word Google in the domain name," he said.
A number of sites that are takes on the Google name, such as GoogleWatch.com and Googlenews.com, currently lead to other generic search sites. In addition, several others sites that actually provide information about Google are located at URLs that are take-offs on the Google name.
Mixed Reactions
Google is no stranger to trademark disputes and has found itself on both sides of the hearing table.
A year ago, Stelor Productions, owner of the Googles.com Web site, which markets products aimed at young children, filed suit against Google, saying it had infringed on Stelor's trademark rights by using its search engine to market children's products.
Also, Google's own AdSense program has been targeted by companies that said their trademarks were violated when Google peddled ad space via keywords that enjoy trademark protection.
The latter case is seen as far more important to the overall Web industry, since it speaks to the marketing side of the search business.
The news of the win and its overall importance drew mixed reactions.
Many analysts said the ruling broke little new ground, especially since the defendant merely defaulted, which left the arbitration panel with little choice but to rule in Google's favor.
Streamlined Process
IDC analyst Jonathan Gaw said the streamlined process that Google employed was designed to reduce cybersquatting by making it faster and easier for companies to assert their rights. In that sense, the process seems to be working. Gaw noted that while celebrities and others — including the recently chosen Catholic Pope — are still targeted by squatting, incidences of cybersquatting aimed at corporations seems to be far lower than at the peak in the 1990s.
However, to some others, the ruling was the latest example of Google aggressively asserting its dominance over the Web. That view — that Google has designs on controlling ever more of the Web — has been gaining momentum. Fueling the concern was a move last week in which Google invested in a company attempting to deliver broadband Internet access over existing electrical wires.
Still, most online recognize that "typo-squatting," as the practice is sometimes known, is a less-than-ethical business if for no other reason than the fact that it would be all but impossible for a company to defend itself short of registering all possible variants on its legitimate domain name, a costly proposition at best.