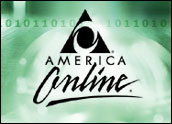 America Online has become the latest to join the Voice over Internet Protocol (VoIP) frenzy, rolling out AOL Internet Phone Service today in selected cities and promising customers an all-in-one bundle that will carry e-mail, instant messages and voice calls.
AOL is billing the service, seen by analysts as a bid to halt its exodus of subscribers that has been underway for several years, as an "enhanced" VoIP and said it would offer both cost-savings to consumers over traditional phone plans as well as integrated services all in one place.
Free Base Station
For new customers, the service is being offered along with AOL broadband at a price of US$29.99 per month for the first six months, after which the price goes up to $39.99. Customers must provide their own high-speed connection — either a DSL line or a cable modem.
Existing AOL Broadband customers — who already provide their own cable or DSL access — can choose from a menu of plans ranging in price from $13.99 to $34.99 per month, a fee that would come on top of the $14.95 per month or more they pay for unlimited access to the high-speed version of AOL.
AOL CEO Jon Miller said in a statement that like other AOL services, the VoIP offering is designed to be easy to use in order to "allow mass-market consumers to take full advantage of the revolution underway in Internet voice technology."
Vonage, one of the leading pure-VoIP players, offers calling plans that start as low as $14.99 per month but run as high as $50 for small business offerings with extra features. Services through AT&T's CallVantage start at $19.99 per month. All of the price plans represent significant savings over traditional landline plans, which analysts say typically cost U.S. consumers around $60 per month. As with rival VoIP plans, however, there are additional charges in the AOL service for overseas calling.
While VoIP has traditionally been sold mainly on price, analysts are saying that true differentiation will come on the service side.
Services Are Key
Earlier this week, research firm IDC said VoIP use will grow nine-fold in the next four years to some 27 million users. Many of those new customers will choose to jump to VoIP only when the service offerings are as enticing as the price, according to IDC analyst William Stofega.
"VoIP must prove that it is more than just a cheap replacement for" traditional services, Stofega said. "Carriers will need to offer services that are both compelling and affordable."
AOL seems to have received that message, billing its service as feature-laden and more advanced than options currently available in the marketplace.
For instance, in addition to the ability to receive basic phone features such as caller ID and call waiting, the service will be managed from a central Web page, or dashboard, where address books and logs of incoming and outgoing calls can be kept.
There are also "presence awareness" features that will tell if a caller can also be reached via AOL Instant Messenger. AOL is also promising full enhanced-911 coverage in the rollout markets, which include some 40 cities from Atlanta and Boston on the East Coast, to Chicago and Cincinnati in the Midwest, Dallas and Miami in the South and western cities such as Las Vegas, San Diego and San Francisco.
Feasting on Leftovers
Independent telecom analyst Jeff Kagan told the E-Commerce Times that the move into VoIP is "a great idea" for AOL and one that could help them gain subscription revenue and overcome the public perception of them as mainly a dial-up provider.
"But I don't believe it will impact the telecom market on whole," he added. With about 22 million AOL subscribers in the U.S. and not all of them on broadband, the potential pool of existing customers willing to add the phone service is relatively small, and it remains to be seen how many newcomers will be enticed by an offering they can get from Vonage and a growing number of traditional providers, such as AT&T.
"A few million sign-ups will be great for AOL, but not really have much of an effect on the entire marketplace," Kagan said.
Kagan believes that third parties like AOL will be battling for about 20 percent of the total market for VoIP, with cable and telephone companies controlling about 80 percent together.
"The competition between the local phone company and the cable television company will attract most phone customers," he added. "The big battle for phone customers will come later this year as the cable television companies get into the phone business while the phone companies get into the television business."