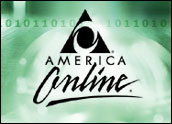 America Online is beefing up security with today's release of AOL 9.0 Security Edition that provides a suite of safety and security features, marking the Internet giant's first version to focus specifically on safety and security.
"First among our commitments to our members and the online community is that AOL will always help our members feel safer and more secure," AOL Chairman and CEO Jon Miller said.
"One example of how we're making the commitment real is that we're giving our members advanced virus protection software at no additional charge," he said.
The new version bills itself as beneficial for people who use a basic high-speed Internet connection, with bundled features that also include virus-protection, spyware protection and a personal firewall.
Spam controls, SpIM Protection, Pop-up controls, Money Alerts and AOL's award-winning Parental Controls are also part of the security package.
Catering to Consumers
As news headlines have made clear, unwanted spam, spIM, worms, scams, viruses and spyware are growing threats to consumers and their families as they use the Internet. However, AOL figured protecting a computer from these threats could be complicated and expensive.
To keep a home computer more secure, a typical online user would have to buy and configure multiple software programs, including antivirus protection, anti-spyware software, a firewall, spam-blocking software, pop-up controls, and parental controls.
Then the user would have to make sure all of them were kept updated and current. As a result, AOL said many family computers aren't as secure as they should be.
Jupiter Research analyst Joe Wilcox told the E-Commerce Times that since there is currently no antivirus software bundled with Microsoft Windows, AOL is moving to provide a safe environment for its customers.
That, he said, might be a way to win more customers. Wilcox said it could also reduce technical support calls from customers who have spyware and the excessive pop-ups that follow them.
"AOL doesn't want customers having a bad experience with its software because spyware is slowing down their computing performance and Internet connectivity," Wilcox said. "It makes sense for AOL to use this widespread security problem to its advantage."
Security Studies Drive Change
AOL has evidence to support its investment in providing its users with costly security tools for free.
According to an in-home study of typical dial-up and broadband computer users conducted in October by AOL and the National Cyber Security Alliance, most computer users think they are safe but lack basic protections against viruses, spyware, hackers and other online threats.
Nearly two-thirds of consumers (63 percent) have been the victim of a virus infection in the past, and nearly one in five (19 percent) has an active virus on their computer, according to the study.
The study also found that more than two-thirds of online users (67 percent) did not have current virus protection software. Yet at the same time, most keep sensitive personal and financial information on their computers.
"Safety and security have never been mere buzzwords here," Miller said. "The Internet is a wonderful place, filled with endless possibilities — but our work won't finish until all our members get everything they want out of it, and less of what they don't want."