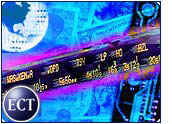 AOL Time Warner (NYSE: AOL) rose US$1.28 to$51.27 in morning trading Monday, following reports that the world's largestmedia company is in talks with a cable operator in Europe about broadband services.
The Financial Times said that AOL is talking to UK cable operator NTL (NYSE: NLI)about a broadband distribution alliance. Other reports quoted officials fromboth companies as saying that the two are in early discussions, with no agreementreached as yet, and that AOL is talking to other companies as well about aEuropean broadband alliance.
AOL Time Warner, which does not currently have cable operations in Europe,would gain access to NTL's network in exchange for content, according to theFinancial Times.
Such a deal would be the first overseas expansion for AOL Time Warner,formed earlier this year through the $104 billion combination of AmericaOnline and Time Warner, reports said. AOL executives reportedly want toraise the portion of revenue from international operations from 17 percent currently to 50 percentover the next 10 years.
AOL Time Warner said earlier this month that revenue for the first quartertotaled $9.1 billion, up from pro forma revenue of $8.3 billion in the sameperiod a year earlier. The company posted a net loss of $1.4 billion, or 31cents per share, after charges for the merger and other expenses.
As for NTL, its American depositary receipts were up US$1.66 at $28.80 in early Monday trading. Thecompany, which calls itself the UK's leading broadband TV, telephony andInternet company, said Friday that it received commitments for about $388million in financing from a subsidiary of GE Capital.
NTL said that it would usethe funds to reduce debt, finance construction, and for working capital andother general purposes.