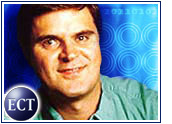 America Online, Inc. (NYSE: AOL) was up 25/64 at 44 23/64 early Tuesday following reports that the U.S. Federal Trade Commission (FTC) delayed for the second time a meeting at which commissioners were expected to block the company's planned merger with Time Warner (NYSE: TWX).
According to press reports, negotiations that would allay regulators' antitrust concerns are making progress. At the same time, however, the FTC is reportedly moving forward with plans to sue to block the deal.
On November 10th, the FTC decided to delay for up to three weeks a decision on the planned merger because the companies promised to "offer new proposals to address competitive issues."
Just ten days later, Time Warner said it reached an agreement with Internet service provider EarthLink (Nasdaq: ELNK) covering high-speed Internet access.
Under the terms of the deal, Atlanta, Georgia-based EarthLink will make its high-speed Internet services available to about 20 million homes with access to Time Warner's systems. The company said the alliance provides customers with a choice of high-speed ISPs, and marks the cable industry's most far-reaching partnership with an unaffiliated ISP.
Glenn A. Britt, president of Time Warner Cable, called the alliance "a good business agreement" for both companies. "We believe it will serve as a model for future broadband agreements between ISPs and cable companies across the country," he said, adding that the company is "in productive negotiations with additional ISPs" about similar arrangements.
The EarthLink agreement, however, is contingent upon approval from FTC and the completion of the AOL-Time Warner merger.