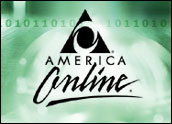 In a move to one-up rivals MSN and Yahoo in the online search wars, America Online today announced search innovations designed to let consumers find news, information, audio and video files, and products all in one place.
Several new partnerships are also part of AOL's plan to expand its capabilities and offer new opportunities for businesses and advertisers.
"Some of the new product features include an updated design that provides users with a more directed and personalized search experience, including automatically suggesting relevant options while a query is being typed, and a new clustering feature which automatically sorts and organizes results into relevant topics," AOL spokesperson Jenny Song told the E-Commerce Times.
Automatic Search
Created in partnership with Vivisimo, AOL's upgraded design moves away from a tabbed interface and toward sorting. AOL says it is the first major search engine to offer this clustering technology.
Also, in an effort to meet the needs of searchers with disabilities, the new product lets users adjust font sizes and offers improved compatibility with screen reader software used by the blind.
Other enhancements include AOL's SmartBox, a suggestion tool thatautomatically presents relevant choices to help narrow a query even before users press the "search" button.
For example, typing the word "eagles" into the AOL Search query box presents the suggestion that users might want to hone their search to "The Eagles" (the band), "The Philadelphia Eagles" (football team), or "eagles" (the bird).
AOL Search will also display a user's most recent searches to save time when they want to look up the same searches again.
A new layer of results called "Snapshots" appears at the top of search results and presents editorial content and relevant information drawn from AOL's network of content and Web brands. AOL boasts more than 2.5 million Snapshots preprogrammed packages that cover about 20 percent of all AOL Search queries. Integrated shopping search results are also part of the new design.
Future Innovation
AOL Search plans to expand its Local Search capabilities with a greater diversity of features via a partnership with Fast Search & Transfer. The partnership lets users customize their search based on geographic locations. Advertising tools are also in development, according to company officials.
"As we continue to enhance our search service for consumers, we're also opening up new opportunities for advertisers," Song said. "To compliment the successful relationship we have with Google to provide search results and sponsored links for AOL Search, we also announced a partnership with Ingenio, a company that offers a new way for businesses to tap the power of Internet advertising through its Pay per Call Advertising Platform."
Ingenio Pay Per Call offers advertisers — whether or not they operate a Web site — an Internet-based, pay-for-performance system to drive targeted phone calls, rather than clicks, to their business. Advertisers will be showcased in a sponsored link search results area on AOL Search, the AOL.com Web site, AOL Yellow Pages and other AOL properties, providing them exposure to a mass audience of ready-to-buy customers searching online for local products and services.