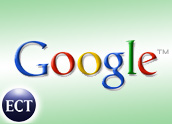 Google remains the top search engine in terms of user experience and satisfaction, but Yahoo and Microsoft's MSN have gained ground in the past year, according to a new report.
Keynote Systems said its Customer Experience Rankings for the search industry is based both on survey questions and measurements of user experiences as they utilized search sites from their homes or offices.
Google again emerged as the top site, with Yahoo and MSN second and third, respectively, but closer to the leader than in the most recent rankings released in May of 2004. Ask Jeeves again ranked fourth and Lycos was in fifth place.
Repeat Usage
Google also retained its lead in the so-called future usage index. That measure is considered key as it gauges how likely users are to return to the same search engine, to recommend it to friends and to make it their primary source for finding information on the Web by downloading toolbars and other accessories.
The percentage of users saying they'd return to a site again was 92 percent for Google, 61 percent for Microsoft and 81 percent for Yahoo. Google also came out on top when consumers were asked which would be their primary search engine, with 84 percent, compared to 61 percent for Yahoo and 38 percent for Microsoft.
"Google is the king of customer experience in the search engine industry, but Yahoo, MSN and Ask Jeeves are improving," Dr. Bonny Brown, director of research and public services for Keynote, said.
"Given the open nature of the Web, as these sites continue to improve the user experience, they will undoubtedly begin to attract more users and improve user loyalty. Obviously this will impact the advertising side of the business," Brown said.
More Changes Ahead
The consumer experience is becoming more important, Keynote said, as the difference in results returned by various search engines continues to shrink. That's a result of the technological edge that Google once enjoyed being eroded over time as competitors have beefed up their own technology through acquisitions and in-house development.
Since the last study was done, Brown said, Yahoo boosted its customer experience with its launch of expanded local search tools and a new way of presenting search results. MSN benefited from a decision to separate sponsored results from those generated by Web search algorithms.
The industry is in for a host of additional changes that could affect the rankings further this year, Brown noted. MSN is expected to formally launch its long-awaited upgraded search, now in beta, in the first part of the year.
For its part, Google has tried to maintain its edge with various initiatives, including a site targeting academic researchers and through an ambitious plan to digitize and make searchable the book collections in a host of major university libraries.
Retaining the Throne
Jupiter Research analyst Gary Stein said Google Print, as the library effort is known, is an example of how Google has effectively marketed not only its service but also the company as a "cutting-edge innovator, a difference-maker."
"They manage to get the most marketing bang out of everything they do, which helps keep them in the front of people's minds when they think of which search engines to use," Stein said. "Virtually everything they do reinforces the notion that they are different and better than their competitors."
At the same time, however, Yahoo and MSN have worked hard to make their portal status work to drive their search businesses.
And the battle for search mindshare is now rapidly expanding beyond the Web, with Yahoo and Google both having recently released desktop search tools and Microsoft promising to integrate similar technology into future versions of its operating system software.
Analysts predict all search engines will also pay an increasing amount of attention to local search. America Online recently announced a deal to let users of Mapquest send results of online searches to mobile phones, a move some analysts say is likely to spur additional developments in the location services search niche.
Keynote said consumers are currently frustrated by local search, with 22 percent saying that local search doesn't provide the results they're looking for or returns them in a way that is too cumbersome. The Yahoo upgrades moved it into a tie with Google on the local level in the most recent rankings.