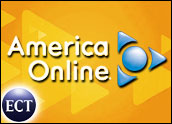 Signaling its intention to be a major player in the online music segment, America Online has purchased MusicNow, a digital music site that specializes in subscription packages.
AOL said it reached the deal to buy the firm from electronics retailer Circuit City in late September and closed the purchase this week. Specific financial terms were not disclosed.
AOL quickly put a preview of the new service it plans to launch with MusicNow in the fold and began offering a 30-day free trial for new subscsribers.
The service will be known as AOL Music Now and replace MusicNet@AOL, the current subscription offering from the portal, which is owned by Time Warner.
Ed Fish, senior vice president and general manager of AOL's premium and subscription services, said the purchase gives AOL "a truly best-in-class, full-service, digital music platform" that would in turn let AOL offer "unparalleled music service" to its users.
Fish said features such as browsing, customization and personalization of music choices have been things AOL users have asked for in the past.
Around the Block
MusicNow has a long history in Internet time, having been founded in 1999 as FullAudio. Circuit City owned it for about a year, in a move that many analysts viewed as a bold experiment at the time but has proven to be a poor fit.
But that time has given MusicNow ample opportunity to develop a strong user interface and the type of features menu that analysts say will be increasingly important to set music download sites apart, especially as the predicted shift from pay-per-download — the current model offered by the dominant Apple iTunes — to subscription services.
The digital music business is expected to grow quickly, with sales rising from just 1 percent of the US$12 billion global music market to around 12 percent, or more than $1 billion per year, within four years, according to Jupiter Research.
AOL said it would keep all 40 employees of the company and run it as a standalone subsidiary reporting to executives in charge of subscriptions at AOL.
MusicNow brings a digital library of about 1 million songs and partnerships with all major record labels, AOL noted, as well as unique personalization features such as playlists that can be updated daily based on preferences and the ability to introduce other subscribers to music through a sharing feature.
Going Solo?
Analysts said it was difficult to read any meaning into the deal with respect to whether Time Warner was cooling off to the idea of selling off all or part of AOL or forging strategic partnerships.
Several major Internet companies have reportedly spoken to Time Warner about such a deal, with suitors including Microsoft, Google, Yahoo and Comcast.
Having a robust music service might make AOL even more attractive to the likes of Google and Microsoft, analysts noted. Microsoft has begun to launch its own music offerings, but so far hasn't made much of a splash with them.
Google is not yet in the digital music business full-on, and may never actually go that route, but certainly could combine its search tools with music download to good effect, noted Forrester Research analyst Charlene Li.
"AOL could be an attractive acquisition for a number of reasons," she said. "It has a hand in a number of growing areas, including music."
AOL already offers streaming music subscriptions through a partnership with XM Satellite.