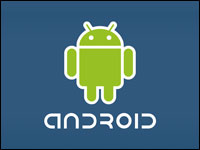 Google's Android is now the global leader of the smartphone operating system pack. In the fourth quarter of 2010, shipments of Android-powered smartphones outnumbered all competitors, including the longstanding leader Nokia, according to a report from Canalys released Monday.
Shipments of Android-powered smartphones reached 32.9 million last quarter, around seven times as many as in the year-ago quarter. This is bad news for Nokia, which shipped 31 million smartphones running Symbian in Q4.
Although Nokia still retains a big lead as the largest handset maker in the world, Google's Android is now the reigning OS. Android's growth surged 615 percent from 2009's fourth quarter, while Nokia saw a 30 percent increase.
Smartphone sales in general skyrocketed; shipments for the quarter totaled 101.2 million, representing year-on-year growth of 89 percent.
Canalys did not respond to the E-Commerce Times' request for comments by press time.
Nokia's Torpor
Nokia should have worried more about Android.
"Nokia has been struggling for some time," Allen Nogee, principal analyst for wireless technology at In-Stat, told the E-Commerce Times. "They could have done a better job leading up to this point. I guess their thinking always was, as long as Symbian was the leading operating system, why rush out with others?"
Android is a more advertised and well-known than Symbian in the U.S.
Nokia not only "dragged their feet on a successor to Symbian," said Nogee, but also "didn't pursue the U.S. market with any conviction. The U.S. market has been very important in driving smartphone adoption."
Nokia needs a good battle plan to minimize its decline. "Things still are not good in the Nokia camp," Nogee observed. "They have MeeGo, but there were rumors they weren't happy with that and maybe were going to partner with Microsoft. Before that, they had Maemo and Symbian, but they have been very unclear on the direction they were going and really why. I think it's time for them to make a plan and stick to it."
Microsoft and HP also have OSes, but application developers tend to be drawn to the hit system.
"Microsoft has had some traction, and HP a bit less so," said Nogee. "The problem with so many OS choices is that there just isn't a critical mass, so app developers haven't jumped in in large numbers. Still, I wouldn't rule out either. Again, consumers are fickle and can change their minds on a dime."
Can these alternatives thrive even if Android remains the leader?
"With a market measured in hundreds of millions for smartphones," said Nogee, "the answer is probably yes — but the question is will Microsoft or HP be happy with being No. 4 or No. 5 or less? These companies have big egos, and I'm not so sure it's good enough for them."
The Future for Nokia
Nokia is certainly not down for the count.
"I don't think Nokia is fading into the background," Chris Hazelton, research director for mobile and wireless at the 451 Group, told the E-Commerce Times, "but their decline is not a blip. It could take a couple years for Nokia to come back. Nokia has a base of products that will help them ride out this Android tiger."
The mobile device market is volatile, noted Hazelton. "Motorola was down and out, and now they're riding the Android back into the top five for manufacturers."
Nokia may have to change its focus to MeeGo in the future — Android is likely to be on top for some time, and Symbian is not giving off heat.
"Nokia still has a ways to go in their decline," said Hazelton. "The decline will accelerate. For Nokia, the future is MeeGo, their Linux-based operating system that is a partnership between Intel and Nokia. Developers are moving to support MeeGo. Symbian is a stale OS compared with Android."