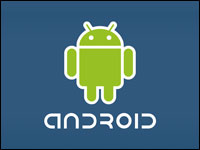 Google will enable contactless shopping with a smartphone in its Android 2.3 "Gingerbread" operating system, which is due to be released in a few weeks, Google CEO Eric Schmidt said Monday at the Web 2.0 Summit in San Francisco.
In a discussion about new features Google is working on, Schmidt mentioned the inclusion of a special chip that could replace a credit card when consumers pay for goods and services.
The system would utilize Near Field Communication technology. A consumer could tap the phone on a special reader or pass the phone over a reader to make a payment. Gingerbread's incorporation of the technology would mark the first time it would be available widely on smartphones.
Android has risen to become the second most prevalent operating system in the smartphone market worldwide.
Contactless Payment Nothing New
Mobil introduced a contactless credit card back in the late 1990s, so the technology involved is not a breakthrough. Some retailers already have contactless readers in place.
"This has been handing around for years. There is nothing really tricky in the technology," Allen Nogee, principal analyst for wireless technology at In-Stat, told the E-Commerce Times. "There have been trials in the United States, but Americans haven't taken to it as much as other countries. In Japan, you can buy a movie ticket with your phone."
Security concerns have been an obstacle to consumer adoption.
"You would have to do something with authorization so crooks won't be able to put something near a chair that could read your credit card when you sit down," said Nogee. "There is also fear of crooks getting your identity if you lose your phone. People lose their phones more often than they lose their wallets."
Preemptive Market Move
Google's move may be a response to indications that Apple will soon release an NFC payment application for the iPhone.
"There have been rumors of Apple enabling this technology," Vishal Jain, analyst for mobile services at the 451 Group, told the E-Commerce Times. "Google is doing a preemptive move with its own operating system."
Schmidt noted in his comments at the Web 2.0 Summit that Google does not plan to go into the credit card business but instead will partner with payment processors in the traditional credit card industry.
"Google is coming out with an NCF-enabled handset," said Jain. "They're not going to get into financial services. This will just help them get their operating system onto more handsets in the market."
Tipping Point for Contactless Payment?
There have been a number of pilot projects attempting to encourage NCF payments. So far, none of the programs has caught fire in the United States, though some have been successful in Asia.
"This mode of payment has been crying out for more enabled devices," Nitesh Patel, a senior analyst at Strategy Analytics, told the E-Commerce Times.
"So far, there has been a lack of demand among consumers for making contactless purchases. Retailers don't have contactless readers installed," he noted. "This is a chicken-and-egg situation. Retailers won't invest in contactless readers until they see more contactless devices. Handset makers won't enable it until the retailers are there. It won't happen until someone jumps in."
Will Android Gingerbread with payment capabilities provide a tipping point for smartphone payments? It depends on how willing consumers and retailers are to changing their behavior.
"Consumers are already happy with their modes of payments," said Patel. "Adding payment capabilities to the handset sounds pretty cool, but that doesn't mean consumers are going to use it."