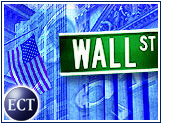 The Knot (Nasdaq: KNOT) dropped 5/8 to 1 7/8 Friday amid reports the stock was one of six online media companies downgraded by Salomon Smith Barney. Shares of The Knot are near a 52-week low, having fallen dramatically from their high of 21 last December.
The Knot, a wedding planning site, is in the midst of a lawsuit with franchisees of its Weddingpages subsidiary, who claim they were promised exclusive rights to use the Weddingpages name in their local territories. Weddingpages is a bridal publication with local editions in more than 50 cities.
After the franchisees brought suit, the court ordered the companies to work on negotiating a settlement before November 27th under the direction of a court-appointed mediator. The court also denied the franchisees' motion for a preliminary injunction against The Knot.
The Knot plans to report quarterly results after the close of trading Monday.
Another of the issues downgraded was Mail.com (Nasdaq: MAIL), which fell 11/64 to 2 63/64. The issue is trading below its 52-week high of 29.
Mail.com said last week that it plans to sell all assets not related to its core messaging business, with the expectation that it will raise $100 million to $200 million in the sale. The New York-based company intends to focus on the messaging business, which provides hosted e-mail, virus protection and IP fax services.
Among the assets being sold are Mail.com's portfolio of domain names, including the names Asia.com and India.com, and its advertising network business.
Reports said that Salomon Smith Barney also downgraded four other Internet companies: online loyalty marketer MyPoints.com (Nasdaq: MYPT), community and e-commerce site Women.com, financial information and news site Marketwatch.com (Nasdaq: MKTW), and advertising firm Avenue A (Nasdaq: AVEA). The firm dropped its rating on the issues to neutral from buy, and recommended that investors be more selective when buying stocks in the Net sector.
The firm continues to recommend America Online, DoubleClick, CNET Networks, TMP Worldwide, GoTo.com, Yahoo, ValueClick and AOL Latin America, reports said.