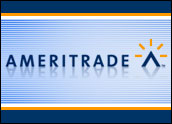 The online financial services world finds itself back in the mergers-and-acquisition spotlight today as Ameritrade and TD Waterhouse have confirmed reports that they are talking about merging their online brokerages.
Ameritrade Holding confirmed that talks were under way with Toronto Dominion Bank, the parent of TD Waterhouse, about a possible merger. That came after the Financial Times of London reported that the two were close to a deal that could be worth as much as US$3 billion.
Ameritrade would not discuss details of the discussions and said the talks could still end without an agreement.
Several Firms Talking
Analysts have long called for a wave of consolidation to hit the online stock brokerage world, which has been racked by lower demand for stock trading services since the peak of the dot-com boom, when retail investors became heavily involved in direct stock purchases.
In fact, several of the major firms have been linked in possible merger talks in recent months, with E*Trade reportedly having spoken with both Ameritrade and TD Waterhouse about combinations without reaching a deal.
In addition to lower demand, the so-called discount brokerages face increasing price pressure as more established brokerages have moved online, creating a range of services for consumers. The e-commerce arm of Charles Schwab is now the largest online brokerage.
Ameritrade ranks fourth — last month it said the number of trades per day dropped 21 percent in the first quarter compared to a year ago — and would gain considerable clout with a TD Waterhouse merger. The cost savings involved would help make the combined company more competitive, analysts say, which in turn would position them for growth if the stock markets continue to rise.
Merger of Necessity
"Brokerages are courting the active trader so aggressively that some are eroding profitability in the process" of increasing features and cutting trading speed while striving to keep costs-per-trade low, Forrester Research analyst Tom Watson said.
Foxx-Pitt Kelton analyst David Trone said Ameritrade could use the acquisition of TD Waterhouse to expand deeper into the consumer market. While consumers use stock-trading tools far less frequently than the traders Ameritrade has typically targeted, they offer opportunities for wide profit margins, especially when additional financial services are sold as part of a package.
Trone noted that the move might spur additional consolidation action as well, with one possibility being that E*Trade could hike it recent offer, said to be around $6 billion, for Ameritrade. One specific asset of the deal is the chain of 1,400 branches that TD Waterhouse operates around the U.S. E*Trade also offers storefronts in many cities, where consumers can get stock trading and other types of financial services help.
Ameritrade has grown through mergers several times in the past, including a 2002 combination with Datek Online Holdings, a purchase that greatly increased its exposure to the professional trading market.
Waiting and Watching
Forrester's Watson said a merger of E*Trade and Ameritrade makes sense because of the cross-selling opportunities each would bring to the table, with E*Trade gaining a wider audience for its range of banking products.
Watson said the long-term trend is for online trading to grow, which is why so many brokerage houses are willing to risk profitability in the short term in order to boost their market shares and position themselves for the eventual uptick.
Even though fewer people trade stocks online today than in 2000, the market will grow as more people become comfortable performing sensitive financial transactions online. A rising stock market could help accelerate the trend, he added.