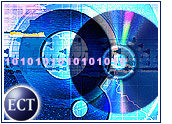 CDNow.com has announced it will outsource its Web site operations to Amazon.com, becoming the latest in a string of online merchants to choose to join, rather than fight, the e-tail giant.
Amazon spokesperson Kristin Schaefer told the E-Commerce Times that the two companies have reached an agreement, but that details are not being disclosed at this time.
The deal reportedly will be structured similarly to one with Borders, which tapped Amazon to operate its online arm last year. Under terms of that deal, Amazon recognizes Borders revenue directly and pays a commission to Borders.
Historical Foes
Founded in 1994, four years before Amazon jumped into the online music arena, CDNow was once the dominant seller of compact discs on the Web. But the company hit rocky shores, forcing parent company Bertelsmann, which bought the firm in mid-2000 for US$117 million, to slash staff and curtail operations at the onetime dot-com darling.
Bertelsmann saw CDNow as a launch pad to establishing a wide-reaching presence in e-commerce. At the time, an executive called the purchase "another step in our strategy of establishing Bertelsmann as the world's leading e-content, community and commerce company."
In fact, Bertelsmann bet heavily on online retail, selling $700 million worth of America Online stock to free up cash for the effort, which saw it scoop up a 40 percent stake in BarnesandNoble.com and eventually become a major financial backer of now-defunct Napster.
Not So Secret
Bertelsmann already has announced it will shut down MyPlay.com, a site that enables users to buy, store and organize digital music downloads, effective December 13th. Published reports suggest that Amazon will start handling at least some CDNow duties around that time.
While no official announcement has been made about the partnerships, the deal has been anything but a secret. CDNow informed its thousands of affiliates recently that it will be discontinuing its cross-selling program next month. The e-mail message also referred affiliates to Amazon's referral sales program.
Incremental Gains
In general, the myriad partnerships Amazon has forged — others include Target, Toysrus.com and Virgin Media — have only a modest impact on the company's bottom line.
"The deals are probably helping inch Amazon closer to profitability because they don't require much expense in terms of marketing or customer acquisition," Morningstar.com analyst David Kathman told the E-Commerce Times. "But by and large, they're not big moneymakers for Amazon, either."
Still Rivals
Bertelsmann remains a competitor with Amazon in the books arena through its 40 percent ownership stake in BarnesandNoble.com.
But although BN.com has benefited somewhat from its close ties to the Barnes & Noble brick-and-mortar store chain, and has been lauded as a pioneer in the brick-and-click approach to e-commerce, it, too, has fallen behind Amazon. Nearly a year after Amazon chalked up its first profit, BN.com continues to lose money, and prior to recent stock price gains, it briefly faced delisting from the Nasdaq.