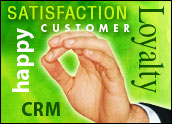 After seven years of a neck-and-neck race for first place in customer satisfaction, Amazon has pulled decisively ahead of Netflix, according to ForeSee, which released its annual Holiday E-Retail Satisfaction Index on Wednesday.
Amazon moved ahead 2 points to reach the top spot with 88 on the index's 100-point scale. Netflix slid 7 points to 79. Amazon's 88 score is an all-time high for the 14-year-old index.
Netflix's Missteps
The holiday report provides the first "scientific quantification" of customers' experience with Netflix since its missteps earlier this year when it announced it would separate its services and raise prices by nearly 60 percent, according to ForeSee. Although Netflix tried to do damage control by ditching the plan to split its services, the company's membership dropped dramatically. The result is that Netflix "fell from a satisfaction superstar to merely average," according to ForeSee. Netflix now matches the aggregate score of 79.
Amazon's perch at the top is particularly impressive, given that the company has moved from being a bookseller to an etailer selling in virtually every retail category.
Amazon has consistently improved its scores since the annual ForeSee report was first released, noted author Larry Freed.
Another company that made a notable move up the rating ladder is JC Penney; it rose 6 percent to 83. The improvement coincides with Penney's hiring of Ron Johnson as CEO. Johnson was formerly head of retail operations at Apple.
Satisfaction with online purchasing overall has continued to rise in recent years. The average customer satisfaction score for the index has increased from 74 in 2005 to 79 this year.
Netflix in Repair Mode
In order to reverse its customer satisfaction direction, Netflix is trying to reassert the service excellence that made the company a strong brand in the first place.
"We've said since the beginning, our goal is to delight our members and give them convenience and value," Steve Swasey, Netflix VP of corporate communications, told the E-Commerce Times. "Everything our members liked about us last year, we'll keep doing this year."
Yet much has happened in the past year. Netflix's plan to reorganize itself into two services, with one entity handling streaming and another division taking care of mail-out DVDs, was immediately unpopular. The company also raised membership prices dramatically, which was a catastrophe.
Netflix abandoned the plan to divide itself in two, but offered no price relief to customers infuriated over the fee hike.
Instead, "we're adding more content, adding more devices to watch the content, and we've improved the user interface," said Swasey.
Netflix had a strong reputation for customer satisfaction before announcement of the split and price increase, he noted. Now the company's goal is to rebuild its reputation with great service.
"We'll be doing all the things we did to build the brand and make it the most popular site on the Internet," Swasey said. "For years, we were No. 1 or tied for No. 1 in 14 [ForeSee] surveys. We'll get back there, because we're dedicated to convenience and value."
Work Cut Out for It
The split between the streaming and mailing services may have eventually been accepted by customers, but the price increase was the real disaster.
"Netflix never actually split," noted Rob Enderle, principal analyst at the Enderle Group, "but they raised prices significantly on their most profitable customers."
That's when the bleeding started — customers left in droves.
"The people they lost are not going to come back," Enderle told the E-Commerce Times. "Those who have been thinking about joining Netflix are probably having second thoughts."
Responsibility for Netflix's problems falls squarely with the top decision makers, he said. "Their leadership is out to lunch. … Netflix is going to have to do major recovery work next year."
JC Penney Wins
As for the rest of ForeSee's findings, Enderle is impressed by both Amazon and JC Penney's recent climbs up the ratings scale.
Penney's improvement can be attributed to CEO Ron Johnson, he said. "Clearly, Apple has been the leading technology retail store. That skill was taken to JC Penney and it could have made a huge difference."
This as a very positive time for Amazon, noted Enderle. One of its biggest competitors — Borders — folded, and Amazon's tablet caught on with consumers.
"This is their year," said Enderle. "The Kindle Fire did very well. Amazon has now become the online company to beat."