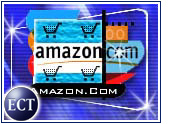 In a bid to tap small but lucrative business markets, Amazon.com (Nasdaq: AMZN) announced Monday that it is launching a software licensing unit that it says will enable customers to save up to 20 percent off full retail pricing.
According to the e-tail giant, the venture will also enable business owners to reduce the expense and overhead costs associated with all facets of acquiring and managing media, packaging and documents.
"Open-license software sales to small and medium businesses are projected to grow to US$2 billion this year, an increase of 48 percent over last year," said Brian Birtwistle, general manager of the Amazon Software store. "By launching a volume licensing program, we're not only meeting that demand but addressing the needs of our growing small, midsize and home business customer base."
Purchasing Options
The new service allows organizations to purchase software licenses for individual users, rather than having to buy several copies of software packages.
In addition, Amazon said that the unit will help business owners cut the cost of software upgrades by offering discounted upgrade options. Through its online software store, Amazon is offering customers product licenses for applications from a number of software makers, including Microsoft, Symantec, McAfee and Computer Associates.
Amazon said that the volume software licensing technology for its center will be provided by License Online.
Targeting Business
Amazon's software licensing center is the company's latest initiative to target small business owners. Earlier this month, the e-tail heavyweight unveiled plans to enter the wholesale market with an institutional sales program that will allow customers to make purchases on credit.
As part of the program, which is slated to be rolled out during the second half of 2001, institutions and businesses will be able to set up Amazon accounts with multiple buyers and will be able to access order histories by purchaser.
According to Amazon, professional customers, including libraries and businesses, account for roughly 42 percent of the U.S. book market. Amazon has said that it expects its institutional sales program will bring in $150 million over the next two years.
Although the company has been under heavy pressure from analysts and investors to turn a profit, Amazon tried to ease these concerns earlier this month, saying that it is on track to deliver pro forma profitability in the fourth quarter of this year and expects to be profitable on the same basis for all of 2002.