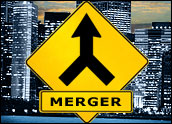 Alcatel (NYSE: ALA) andLucent (NYSE: LU) are discussing a possible merger, which would create the largest telecommunications equipment maker in the world and could trigger additional M&A activity in the telecom gear space.
The deal would likely be valued at around US$13 billion, according to published reports. Combined, the firms had 2005 sales of more than $25 billion.
Confirming Rumors
In an unusual step, the companies issued a joint statement on what they called the "merger talk rumor."
"We can confirm that Lucent and Alcatel are engaged in discussions about a potential merger of equals that is intended to be priced at market," the statement said. "There can be no assurances that any agreement will be reached or that a transaction will be consummated."
The companies said they will not comment further until a deal is reached or talks terminated. That's exactly what happened in 2001, when the France-based giant moved to acquire the smaller, U.S.-based company.
The combined entity would have revenue greater than that of current market leader Cisco.
First of Many?
Such a merger could also prompt others to make or hasten similar moves, since the economics of the industry are rapidly changing, telecom analyst Jeff Kagan told the E-Commerce Times.
"Mergers in the equipment side of the telecom industry have been expected during the last few years, but have taken longer to start than anyone expected," Kagan said. "Timing is right for mergers."
One major reason is the furious pace of mergers among the customers of gear makers, with several major fixed wire-line and wireless companies combining over the past 18 months. In addition, many equipment makers are still in recovery mode from the dot-com and telecom meltdowns — some still a fraction of the size they were around 2000.
"There are just too many separate companies competing," Kagan added. "They are all smaller than ever before, and the number of customers they market to is also shrinking due to mergers. Mergers on the network side like we have been seeing will naturally lead to the need for the gear makers to merge. This should be the beginning of a long-awaited wave of mergers in the telecom equipment business."
International Affairs
Indeed, some companies may be ripe for acquisition. Nortel, for instance, has worked hard to streamline its business and to expand into new areas, including VoIP and IP-delivered video.
Gear makers are trying to remake themselves, meanwhile, to be in position to deliver what telecom and cable companies need — gear that can deliver a much wider range of services over existing or new networks, including traditional voice, VoIP, IPTV and interactive services delivered via the Internet.
Though dubbed a merger of equals, Alcatel would clearly be the acquirer, given the relative market caps of the two companies: Alcatel is worth around $21.9 billion and Lucent around $12.6 billion.
"Alcatel would most likely end up in the driving seat," Nomura analyst Richard Windsor said in a research note.
Potential foreign ownership of such an iconic U.S. company may be an issue in the reviews of any deal, Kagan said. Lucent — known as Bell Laboratories until 1996, when AT&T spun it off — helped invent the transistor.
On Friday, shares of Lucent were up about 30 cents, or 10 percent, on the news to $3.12. The U.S.-listed shares of Alcatel were also higher, climbing 2 percent to $15.81.