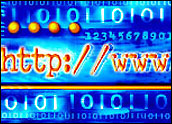 Hoping to raise awareness of its role as handler of much of the traffic that makes the World Wide Web possible, Akamai Technologies has unveiled a news usage index that shows when and where people are accessing online news sources.
The Akamai Net Usage Index will be updated every five minutes to give aggregate data on visits to more than 100 news portals around the world for which Akamai handles traffic flow, sites such as CNN.com, BBC.com and Reuters. The information is available free and is meant to help news providers, the public and the media better understand how users around the world obtain online news.
Understanding Usage
On any given day, Akamai handles between 10 and 20 percent of all non-e-mail global Internet traffic, delivering 1 billion page views, Chief Marketing Officer Lisa Arthur told the E-Commerce Times, putting it in a perfect position to help people understand how Web users around the world use online news.
"We absolutely have the ability to deliver a more comprehensive view of how news is consumed on the Internet," Arthur said. "There are a lot of statistics out there about the declining viewership of networks news, the decline of print news and the increased use by the public of the Internet as a source of news."
Arthur said news operators would be able to use the index to judge their own performance. For instance, comparing their own statistics to the global aggregate data could highlight regional areas where they do not get as much traffic as competitors. "There may be advertising or promotional opportunities that they aren't aware of that might be highlighted by the data," Arthur pointed out.
Finding Correlations
Though analysts said the information could easily become a new revenue stream for Akamai if it proves valuable enough, Arthur said there are no immediate plans to attempt to monetize the data. She also noted that no data would be revealed on the individual user level, so that the index would not create privacy concerns.
The index, which is hosted by Akamai and is accessible through its corporate home page, shows a 24-hour graph of Web visitors to news sites, which enables peaks and valleys to be spotted.
Akamai spokesman Jeff Young noted a spike between 2:00 and 4:00 AM this morning, and also saw a rise in the number of visits from the Asia-Pacific region. That appears to coincide with the timing of a news conference in which the Los Angeles Kings announced the signing of a goaltender from Japan who may become the first Japanese-born player to play in the National Hockey League.
"Because the index is able to show traffic right down to the five minute level, you can correlate that to what's going on in the world," Young told the E-Commerce Times. "We're not going into the analysis business," he added, noting that Akamai often is called upon to comment during times of heavy Internet usage.
A bigger-picture view is also possible. For instance, a two-and-a-half month graph of usage shows the largest spike by far coming on July 7, the day of the first terrorist attacks on the London subway and bus systems.
Young and Arthur both said that Akamai's goal with the index was to highlight its role as a key part of the Internet backbone and to raise public awareness of the company.
Public Service
Dana Gardner, principal analyst with Interarbor Solutions, also said "raising public awareness and providing a public service" appeared to be the real goal of the launch. He sees data analysis a poor fit in Akamai's core business model.
"They are in the content delivery network business," Gardner told the E-Commerce Times. "This is a value add, but not core to their business." He also noted that because it handles traffic for many different types of companies, Akamai could create similar indexes for areas such as e-commerce or business-to-business sites.
Gardner sees a range of interesting aspects of the news index, calling it valuable, particularly for its immediacy. Wall Street market watchers, for instance, may want to know what news is being consumed as a potential forebear of how stocks move. He also said the information could become even more valuable to Web watchers, marketers and others if it's made available through RSS feeds and other means to let developers integrate it into new applications.