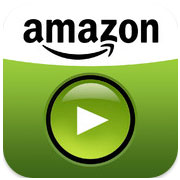 Amazon on Thursday announced the launch of Amazon Studios' brand-new pilot season of original comedy, drama and kid-oriented content.
New to this year's lineup are dramas from the creators of The X-Files and Harry Bosch, as well as comedies from Oscar-nominated Roman Coppola and Tony-nominated writer and director Alex Timbers. Featured stars include Gael Garcia Bernal, Golden Globe nominee Malcom McDowell and Emmy-nominated Jeffrey Tambor.
Among the new content for kids is a creation by David Anaxagoras, who was discovered through Amazon Studios' open-door submission process. In all, there are five prime-time pilots and five aimed at kids.
Viewers can now watch the shows online or with the Amazon Instant Video app available on Kindle Fire tablets, iPad, iPhone, iPod touch, Roku, Xbox, PlayStation and Wii, as well as hundreds of other connected devices.
Viewer feedback will help determine which pilots Amazon Studios will develop into full-season series to become available exclusively to Amazon Prime members.
More Than 20,000 Scripts
Amazon Studios' first pilots — including eight comedies and six kid-oriented shows — premiered last April. Of those, Alpha House, Betas, Annesdroids, Creative Galaxy and Tumble Leaf were chosen, with the help of customer feedback, to be produced as series.
The first season of Alpha House and Betas are available exclusively for Prime members; the kids' series will be available to stream on Prime Instant Video later this year.
Since its launch in 2010, more than 20,000 movie scripts and 6,000 series projects have been submitted to Amazon Studios. The original programs announced this week comprise the second set of series pilots.
"With our previous set of pilots, customers submitted thousands of reviews within the first few days, and more than 80 percent of those reviews were 4 and 5 stars," noted Roy Price, director of Amazon Studios.
'The Ultimate Coin of the Realm'
"Original content is really the ultimate coin of the realm," Greg Scoblete, editor at RealClearWorld and RealClearTechnology, told the E-Commerce Times.
"As Netflix has proven, you can only get so far rebroadcasting other people's content," Scoblete explained. "To have a true value proposition, you need to throw originals into the mix."
Amazon's slate of originals will be a threat to competitors, however, "only insofar as they prove popular with viewers and induce them to sign up for Prime," he said. "There's already substantial overlap between, for instance, people who subscribe to Netflix and people who also keep their cable TV, so for Amazon it's not simply about pulling customers away from competing services but inducing them to add one more subscription to their monthly budget."
'Young Families Are Big Users'
Amazon's approach of making the pilot episodes free and encouraging consumer feedback and interaction "should play well with audiences," Brett Sappington, director of research for Parks Associates, told the E-Commerce Times.
"The free access will encourage thousands to watch, providing exposure for the content and for Amazon's service," he said.
The kid-oriented content is particularly interesting, Sappington remarked.
"Children's content, if it catches on, has a very long shelf life and replay value," he explained. "Young families are big users of online video services. Amazon's kids programming should find a willing audience."
In general, the company is in "a very unique position in the industry," Sappington added. "Amazon's retail channel, CE devices, advertising network and CDN give the company reach, impact and opportunities that other online video service providers cannot match."
For directors and actors, meanwhile, "freedom in creativity is one of the big benefits in working with Amazon," he suggested. "While Hollywood seeks creativity, creative freedom is sometimes trumped by other considerations."
'The Most Sophisticated Lineup'
Amazon is "starting to look more and more like a TV network in that they're not just producing one show as a promotional vehicle but are producing across genres — action, dramas, sitcoms, kid shows," Joel Espelien, a senior analyst with The Diffusion Group, told the E-Commerce Times.
In some ways Amazon may seem to be behind, in that its original content is not as well-regarded as that of Netflix or HBO, but "compared to everyone else, they're ahead," Espelien asserted. "This is by far the most sophisticated and complete lineup of any tech company out there."
Moreover, "unlike Netflix, which people are familiar with, Amazon is what I would call a platform company — they have their own service and also devices," Espelien explained. "I look at them as an indicator of where other platform companies are going, especially Apple, Microsoft and Google."
The takeaway is that "platform companies are going to be essentially what we used to think of as TV networks — they're going to make shows," he said. "Everyone has to have their own original shows."