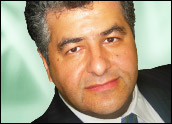 The U.S. Federal Court for the Southern District of New York recently ordered the unsealing of court filings submitted by Viacom and Google in Viacom's three-year old, US$1 billion copyright infringement lawsuit against Google-owned YouTube.
The released documents paint a tale of corporate intrigue and greed, and shed light on some of the behind-the-scenes negotiations and thought processes of Viacom and YouTube prior to Google's purchase of the video-sharing site for approximately $1.65 billion. One particular point of interest is that while Viacom paints YouTube as some sort of "pirate" site in its court filings, Viacom thought so highly of YouTube that it actually tried to purchase the site itself.
When it became apparent that Google was interested in purchasing YouTube, Viacom tried to persuade Google to team up for a joint bid. Beyond the allegations, it appears that the unsealed YouTube documents contain internal emails between the founders of YouTube, indicating that they were aware of some copyright abuses and that one of the cofounders may have been directly involved with uploading copyrighted content from other websites.
Upload Missions
Viacom's central claim is that YouTube either actively encouraged the distribution of materials infringing copyright law, or that it did not quickly remove such materials. Viacom relies on the precedent set by the case of Metro-Goldwyn-Mayer Studios Inc. v. Grokster Ltd., where the Court decided that the Digital Millennium Copyright Act (DMCA) would not shield a peer-to-peer service if it actively facilitated the infringement of copyright.
To support this argument, Viacom claims that YouTube allowed clips from copyright-protected movies and TV shows to appear on its website in order to attract a bigger audience, which would, in turn, attract greater advertising revenue. As such, it alleges that YouTube actively facilitated the infringement of copyright.
Google counters that Viacom did not really want those copyright-protected clips to be taken down. In fact, Google claims that Viacom itself uploaded numerous copyrighted video clips (owned by Viacom) to YouTube for marketing purposes, going as far as sending Viacom employees on special trips to Internet cafes outside the company's premises to upload videos to YouTube, in order to ensure these uploads could not be traced back to any IP address held by Viacom. Google argues that Viacom's own actions defeated its legal claims.
Additionally, Google argues that Viacom's claim is contrary to established law. Google and YouTube relied on section 512(c) of the DMCA, which sets out the safe harbor provision applicable to Internet sites hosting user-submitted content. To rely on the safe harbor provision, a service provider like YouTube must remove purportedly infringing materials when notified of their existence and location on its site.
Notice and Takedown
Google further relies on the precedent set out in the case of Io Group, Inc. v. Veoh Network, Inc., (Veoh) which shields Internet services from liability under the DMCA if they have an automated process for users to upload their files.
Google and YouTube claim to have such a notice-and-takedown procedure. In its court filings, Google claims that once Viacom provided YouTube with a takedown notice identifying the videos that contained copyright-protected materials, Google immediately removed such videos from the YouTube site, meeting the precedent as set out by Veoh and the requirements of the safe-habor provision of the DMCA.
Viacom countered that Google should not be protected by the DMCA. Internet services may only benefit from the safe harbor provision if they also meet a four-pronged test. Conditions to be met include not being "aware of facts or circumstances from which infringing activity is apparent," and not receiving "financial benefit directly attributable to the infringing activity."
Thus, responding to takedown notices is only one of the numerous preconditions to DMCA immunity, and Viacom argues that Google and YouTube failed to meet other preconditions necessary to qualify for protection under the DMCA. First, Viacom claims that Google and YouTube had "actual knowledge" and were "aware of facts or circumstances from which infringing activity [was] apparent," but failed to do anything about it.
Second, Google and YouTube "receive[d] a financial benefit directly attributable to the infringing activity" and had "the right and ability to control such activity." By allowing copyright-protected clips to appear on YouTube in order to generate greater advertising revenue, Google and YouTube's financial interest in such infringing clips is "direct and obvious."
Brewing Tensions
This current lawsuit is the most significant legal challenge with respect to intellectual property rights that YouTube has faced thus far, and it exemplifies the brewing tensions between content-generating providers (i.e., copyright owners) and content-sharing providers.
Whether other content providers such as the media and other entertainment companies will follow suit to mount their own challenges against YouTube remains to be seen.
However, it seems unlikely; since Google's takeover of YouTube, YouTube has entered into licensing agreements with many content-generating providers so that such companies now receive a portion of the revenue from advertisements shown on the site.
---
Javad Heydary
, a columnist for the E-Commerce Times, is chairman and managing director of
Heydary Hamilton
. His business law practice focuses on commercial transactions, e-commerce and franchising law. Heydary is also managing editor of
Laws of .Com
, a biweekly publication covering legal developments in e-commerce.