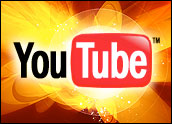 Google's YouTube said Monday it had struck a deal to license video from the National Basketball Association (NBA) for use on the video-sharing site, as well as encourage user development of basketball-flavored content.
The deal is a small but symbolic victory for Google, which has struggled to convince big-name video content owners to strike licensing deals with YouTube.
Terms of the agreement were not disclosed, but the NBA can ask Google to remove user-made videos it deems inappropriate or do not conform with the YouTube terms of agreement.
The NBA Channel
The two organizations will create a YouTube-based "NBA Channel," which will house NBA-generated content as well as user-generated content developed and posted via the league's "Post Up the NBA" promotion. That promotion encourages users to submit their own video clips showing on-the-court moves.
The top user videos will be compiled into a weekly highlights show.
The NBA recognizes the value of using the Internet to reach "a vast new audience that is passionateabout basketball," said YouTube cofounder Chad Hurley.
The platform offers "another unique way to reach our fans," NBA Commissioner David Stern said.
Winter Sports
The NBA has also enrolled in what Google has billed the "Claim Your Content" program, through which the NBA can better identify copyrighted content. In those instances, the NBA can either ask Google to remove questionable videos or apply to share in the videos' advertising revenue.
The league is also part of a test to syndicate its video content to partners in Google's AdSense network, which could drive additional advertising income for both organizations. The NBA will continue to operate NBA.com as its primary Web destination, Stern said.
The NBA joins the other major winter sports franchise, the National Hockey League (NHL), in striking a YouTube deal. The NHL started syndicating its content to YouTube last November.
By many accounts, however, Google has faced an uphill battle to convince content owners to strike licensing deals.
Last week, lengthy talks with CBS reportedly ended without a deal; Viacom, which had earlier asked YouTube to remove thousands of its videos from the site, said it would partner with would-be YouTube rival Joost instead.
More to Come?
For Google, video syndication of NBA content is its "sweet spot" — the search giant has developed in-browser video-viewing technology that could ease video search for the average Web users. With Google as its syndication partner, the NBA could expand its reach across the Web dramatically while ringing up revenue for both companies, Sterling Market Intelligence analyst Greg Sterling told the E-Commerce Times.
The Google video syndication engine seems to be kicking into a higher gear, Sterling said, adding that it may still be some time before Google's video search is an important part of its overall search business."Video search is still in its infancy."