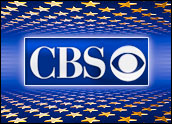 Google's efforts to convince video content owners to license their TV shows and movies to its YouTube video-sharing site may have hit another snag, with reports suggesting that a tentative deal with CBS may be unraveling.
A sweeping agreement that would have given YouTube access to video clips — such as those from the "Late Show with David Letterman," "CSI" and other top CBS shows — was being shelved, The Wall Street Journal reported Wednesday.
The two companies were continuing to talk, the newspaper said, citing unnamed sources, but were focusing on more modest agreement terms.
The original deal would have included a YouTube component as well as an attempt by Google to sell advertising for CBS' U.S.-based network of radio affiliates.
Google did not return calls seeking comment on the report.
Landing a network such as CBS could have gone a long way to solidify YouTube as a legitimate outlet for professional-caliber video content and also may have helped convince other content providers to follow suit, particularly if CBS could demonstrate a financial boost from the partnership.
CBS was reportedly close to agreeing to let YouTube users view video clips and even to allow homemade video producers to splice clips of the network's shows into their own productions. Google was said to be promising CBS at least US$500 million in new ad revenue as part of the deal, with the network and Google sharing the revenue in a 70-30 split.
Time Is an Issue
The one sticking point: Google apparently sought a longer-term commitment and than CBS was apparently willing to agree to.
For Google, landing CBS could have reversed a trend of having major content owners pull their videos from the site and even strike deals with rivals.
Earlier in the week, Viacom announced it had struck a deal with upstart video site Joost to distribute shows from its sprawling TV and movie holdings over the Internet. Viacom holdings include MTV, Nickelodeon and Paramount Pictures.
Viacom had earlier demanded that Google remove thousands of unauthorized video clips that were appearing on YouTube. Viacom and CBS, once part of the same media conglomerate, were split up last year.
Companies are likely not eager to lock themselves into long-term deals with any single video site, even the clear leader YouTube, because new options are appearing all the time. Joost has a strong technology pedigree, for instance, but has yet to build the same audience momentum as YouTube.
Meanwhile, major TV networks and Hollywood studios have reportedly discussed creating their own alternative to YouTube, which could let them keep more of the online advertising dollars generated.
Thinking Long Term
Media companies are still in the exploration stage, with the variety of deals being struck, JupiterResearch analyst Todd Chanko told the E-Commerce Times, adding that the marketplace is still in its infancy.
"Certainly, every media company has an obligation to explore the frontiers" of online distribution, Chanko said. Rather than the single, long-term solution for Viacom, the Joost deal is one of several efforts that it will undertake, he noted, including using video to attract users to its own Web-based properties.
As with most negotiations, the talks between Google and the TV networks come down to money, Sterling Market Intelligence Principal Analyst Greg Sterling told the E-Commerce Times.
"The question really becomes how much money does Google want to give or guarantee to the networks/studios for distribution deals," he said. In the end, Google must weigh that against "how much revenue the site might generate without those deals."