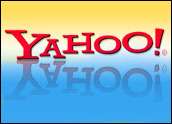 Yahoo said Tuesday it would undertake a major corporate restructuring aimed at capturing more of the growth in online advertising, with two top executives leaving the company and a third taking on an expanded role.
Chief Financial Officer Susan Decker will leave that post to become head of the newly created advertiser and publisher group, which includes all of Yahoo's advertising businesses. The highly regarded Decker has been at Yahoo since 2000. The move likely makes her the heir apparent to CEO Terry Semel.
New Groups, New Focus
In addition to the advertising group, the restructuring also creates an audience group, which will be responsible for driving usage of the portal's various properties, and a technology division that will focus on pushing new technology development, including next-generation advertising platforms.
Current Chief Technology Officer Farzad Nazem will oversee the technology group, and Yahoo said it was starting a search for an executive to oversee the audience unit.
Leaving the Web portal are Chief Operating Officer Dan Rosensweig and Lloyd Braun, who has run the media group at Yahoo.
"We're putting the right people in the right places to execute our focused growth strategy," CEO Terry Semel said. "Our new structure gives us the opportunity to draw more fully on Yahoo's deep bench of talent."
Rumors of a pending restructuring at Yahoo have been circulating for several weeks, and were fueled by the leaking of an internal memo. That memo became known on Web logs and elsewhere as the "Peanut Butter Manifesto" because it lamented the fact that Yahoo had spread itself too thinly over too many areas to be effective.
Sticky Situation
The memo suggested deep job cuts were necessary, but Yahoo said Tuesday that the restructuring plan does not call for layoffs. Instead, Semel said the company will continue to hire into key business areas.
Semel also said that he would work closely with Yahoo co-founder Jerry Yang "on a daily basis to ensure that the company is aggressively moving its strategy forward, driving long-term growth and fulfilling Yahoo's core mission to connect people to their passions, their communities, and the world's knowledge."
The changes were not enough to ignite interest from investors, as Yahoo shares fell 1.8 percent to US$26.94 in midday trading Wednesday. The stock has lost nearly a third of its value since peaking above $45 early this year.
The drop has come as Yahoo has repeatedly posted results that show it losing ground to rival Google in the online search space, and amid delays in the launch of its Panama next-generation online advertising platform.
Semel said the revamped Yahoo would seek to leverage its existing strengths while creating an organization nimble enough to respond quickly to marketplace changes.
"We believe having a more customer-focused organization, supported by robust technology, will speed the development of leading-edge experiences for our most valuable audience segments," he said. "In turn, we plan to drive growth and profitability by leveraging our deep audience insights to create a full-fledged advertising network."
Necessary Evil
The success of the restructuring will take time to measure and part of that evaluation will undoubtedly be how Yahoo fares against Google. While Yahoo was dealing with the leaked peanut butter memo, Google's shares had just broken the $500 mark for the first time.
Yahoo's revamp "probably can't hurt" the company in terms of the stated objectives of increasing accountability and making faster decisions, JupiterResearch analyst David Card said.
The move is a response not only to Google's recent successes, but also to investors who have come to regard the portal as the slower, more bureaucratic step-sister to the search leader, according to Sterling Market Intelligence Principal Analyst Greg Sterling.
"There's some truth in some of those criticisms, but the problems were undoubtedly not as great as the stories portrayed," Sterling told the E-Commerce Times. "Whether Yahoo will become more nimble and accountable as a result of these moves remains to be seen. But internal and external pressures were demanding something bold and decisive."
Once it's up and running fully, which will happen in the first quarter of 2007, Panama should help Yahoo become more competitive with Google for search ad dollars, he added.
Staying competitive is a must because Semel, who was credited with engineering a turnaround that saved Yahoo from the depths of the dot-com collapse, is now at risk himself if the revamp doesn't turn the company's fortunes around. That may best be achieved by focusing on paid search and other forms of Web-based advertising, rather than on entertainment and other content.