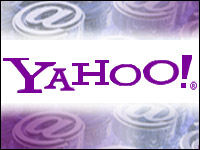 Bidding to lay an early claim to an offbeat category of vertical search, Yahoo has launched a test version of a tool to help users find creative works that can be licensed through nontraditional means.
Yahoo released a beta version of a search engine that seeks pictures, writings and other creative works available for reuse. However, rather than being licensed directly from the original copyright holder, the material can be licensed through a nonprofit group called Creative Commons.
The search tool, located at http://search.yahoo.com/cc, offers users a choice of searching for content that can be licensed or content that can be modified, adapted or built upon.
Creative Commons, which is based in San Francisco, offers creative artists 11 different licensing options that enable them to allow their work to be reused for free or for a fee.
Important Emerging Trend
The search engine crawls pages — Yahoo said only that there are "millions" — that bear the Creative Commons logo, where visitors can then go to find out what licensing terms are available for any given work. Artists could use the database to help create their own works by, for instance, arranging to use a photograph in a book or a song as part of a stage performance.
"Yahoo Search is focused on providing innovative, useful technologies that enable people to find, use, share and expand human knowledge," David Mandelbrot, vice president of search content at Yahoo, said.
Many analysts consider specialized, or vertical, search one of the most important emerging trends in the industry and one that could threaten the dominance of major search players such as Yahoo, Google and MSN.
The belief is that content owners or third parties who are closely aligned with the owners of specialized content to be searched might be in a position to develop into strong niche search providers.
Monetizing vertical search should prove simple as well, analysts say. Because users will be searching for very specific information, the theory goes, they will be more receptive to targeted advertising and properly presented e-commerce pitches.
Already, a small number of verticals — retail, travel and shopping — account for the vast majority of search-related marketing expense, according to Jupiter Research analyst Niki Scevak. Specialized search is much more likely to lead to actual purchases because consumers view it as more helpful to sorting out the options in front of them.
"Broad-based search engines are extremely good at navigating vast amounts of information, but extremely poor at helping a consumer make a purchase decision," Scevak said. "This creates a large opportunity to enhance the consumer experience with vertical search."
Battle Ahead
Google has also targeted more specialized areas that could develop into vertical search markets, such as scientific and academic research. Because of the nature of the specialized content that those search engines will roam, other monetization options might be required, such as charging directly for access to rare content.
It's still anybody's guess as to how vertical search will eventually fit within general Web search. Amazon search subsidiary A9.com recently launched an open-source based attempt to aggregate vertical search, in essence trying to match the strengths of broad-based Web search with the specialization of vertical search.
Forrester Research analyst Charlene Li told the E-Commerce Times that having strong vertical search technology and tools will be one less reason for users to leave the Yahoo portal to conduct a search, even a highly technical or specific one.
"The goal is to keep users on the site longer, and one way to do that is by taking away a reason to leave," she said. The same philosophy lies behind the e-mail wars, which flared up again this week when Yahoo announced it was matching Google's 1 GB of free storage.
The vertical markets are also important from a direct revenue and profit standpoint, by providing new real estate that could be used to house paid results or other paid marketing. And theoretically, those ads could bring a higher premium since they are aimed at a more targeted segment of the population.
"Advertisers like the ability to drill down into their target audiences," Li added.