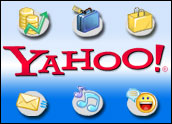 Seeking to buy time for its directors to explore alternatives before Microsoft can mount a campaign to win seats on its board, Yahoo has modified the way it nominates board members.
The portal amended its bylaws to extend the deadline for nominating directors. The deadline was originally March 14 but will now fall 10 days after the company announces the date for its 2008 annual shareholder meeting.
The move reflects the pressure Yahoo is under to find an alternative to Microsoft's US$44.6 billion cash-and-stock offer disclosed last month. Yahoo rejected the bid as insufficient; one option for Microsoft is to get its own representatives elected to Yahoo's board in the hopes of swaying it to back the offer.
"As the company has not yet announced the date of this year's annual meeting, the amendment will give stockholders who want to nominate one or more directors, including Microsoft Corporation, more time to do so," Yahoo said. "The amendment does not preclude any party from nominating one or more directors at any time prior to the new deadline."
The net effect of the move is to buy Yahoo more time to seek other suitors or other strategic avenues. All 10 members of Yahoo's board are up for renomination, and Microsoft could put up an entire alternative slate of its own.
A Better Alternative?
Yahoo has been known to be casting around for other potential suitors who will make a more robust offer for the portal — either as an alternative to being bought by Microsoft or as a way of prompting the software giant to raise its offer.
"To the extent that the extension of the nomination deadline has the effect of postponing the nomination of one or more directors by any party, it will allow Yahoo's board to continue to explore all of its strategic alternatives for maximizing value for stockholders without the distraction of a proxy contest," Yahoo added.
The decision to extend the deadline may suggest Yahoo believes it can come up with a better alternative to the Microsoft offer with a little more time to negotiate with possible partners. Yahoo will likely hold its annual meeting sometime in late May or June. Last year's meeting was on June 12.
Microsoft has not sweetened its bid, which may be its ace in the hole to compel shareholders or the Yahoo board to say yes. The first offer represented a premium of more than 60 percent for shareholders, noted Gartner analyst David Mitchell Smith.
"Microsoft has determined it could not improve its position in online advertising against Google on its own," Smith told the E-Commerce Times. The deal has broader implications as well that go beyond advertising, he added, such as creating a strong consumer-facing Web infrastructure that could become a gateway to an expanded cloud computing strategy.
"The Yahoo brand is strong, and the question is how much value Microsoft sees in it," he added.
Lone Wolf?
In the wake of the Microsoft bid, Yahoo is believed to have approached Google about possible partnerships and is said to have spoken with Rupert Murdoch's News Corp., which has offered in the past to turn over its MySpace social networking site in exchange for a stake in Yahoo.
Yahoo had stepped up talks with media giant Time Warner about a deal that would combine Yahoo with AOL,The Wall Street Journal reported. The two companies reportedly now believe such a move could result in $1 billion in annual cost savings.
Yahoo is facing increasing pressure from investors to strike some kind of a deal. Last month, two Detroit-based pension funds filed a lawsuit claiming Yahoo's board breached its fiduciary duties by saying no to Microsoft. Since then, a half-dozen other shareholder suits have been filed in California and Delaware.
Dragging the process out may not benefit either side. Yahoo may be able to get a sweeter deal, or Microsoft may hold its ground and force its board to change its tune if it cannot find another partner. Meanwhile, the recent spike in Yahoo's stock price brought on by the unsolicited offer may give some key Yahoo employees an impetus to leave — their stock options are suddenly far more valuable and they also may want to avoid what by many accounts will be a challenging integration process.
"In highly competitive environments like this one, mergers can be dangerously distracting and possibly even deadly," JupiterResearch analyst David Card told the E-Commerce Times.
Against that backdrop, Microsoft's decision to launch an unsolicited bid when Yahoo was suffering from job cuts and earnings weakness can be seen as not just an opportunistic move but one that was necessary for the long-term.
"Obviously," Card said, "Microsoft felt compelled to take action that is well outside of its usual practices, and it must have known there could be roadblocks along the way."