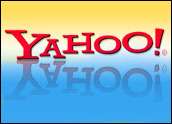 Hoping to become the portal of choice into the mobile Web, Yahoo on Tuesday unveiled onePlace, a content and services management tool meant to become a customized mobile Web starting page.
onePlace's bookmarking tools will enable users who access the Internet from smartphones and other handheld devices to automatically organize content they seek out while on the go, Yahoo said. onePlace organizes content into categories that reduce the number of clicks a user needs to perform in order to find their most often visited Web sites and services.
The Web portal said the innovation — which was announced in Hannover, Germany, at the CeBIT 2008 conference, and which will roll out some time during the second quarter of this year — will enable a "hyper-personalized" mobile Web experience.
Yahoo's goal is to "become the starting point for the most users" of the mobile Internet, said Marco Boerries, executive vice president of Yahoo's Connected Life business.
onePlace will leverage bookmarks, a technology millions of Web users are already familiar with. Regardless of where on the Web the content is stored, users can bookmark it back into onePlace categories, where it will be dynamically updated. For instance, if a user accesses a stock price or sports score, the content will be updated so they can refresh it without returning to the original location. Users can also create their own categories where they can store related content.
Building a Beachhead
Users will also be able to create quick links to existing Web content stored on their MyYahoo home pages or on other Yahoo sites, such as the Flickr photo-sharing network and the del.icio.us Web content tagging site and third-party sites such as Digg and Yelp.
onePlace is Yahoo's fourth major mobile Web tool, after oneConnect — a communications aggregation tool for e-mail, instant messaging and social networking, which also launches this spring — mobile home page Yahoo Go and mobile search engine oneSearch.
While the new tool relies on bookmarks, it can be thought of as a customized home page similar to the iGoogle or My Yahoo sites used on the Web, said Sterling Market Intelligence Principal Analyst Greg Sterling.
With those services, users can leverage technology such as RSS (really simple syndication) to have content from other sites fed to a single page. Having such a central repository of information is even more important on the mobile Web, Sterling told the E-Commerce Times.
"Because searching on mobile devices is a cumbersome, painstaking process, bookmarks or other tools for shortcutting that process will be important," he said.
Yahoo is also counting on onePlace becoming the main tool users turn to for managing mobile content, and the nature of the service will mean that once they start to use it, consumers will be very unlikely to switch to an alternative for fear of having to find and store all the content over again.
That, in turn, could give Yahoo a leg up in the bid to deliver advertising to mobile devices by creating a far more consistent and reliable pattern of usage of the mobile Web. Being a first point of entry for the mobile Web is a key part of Yahoo CEO Jerry Yang's long-term turnaround plan for the troubled portal, Sterling noted.
Competing or Completing?
The latest mobile moves come as the drama of the possible takeover of Yahoo by Microsoft continues to play itself out. Microsoft this week rolled out its Silverlight mobile browser plug-in for Nokia smartphones, a tool that enables the phones to retrieve and play Web video
Yahoo, meanwhile, has gotten significant traction with both consumers and equally as important with mobile software developers with its family of mobile Web products, said Scott G. Silk, the CEO of on-device portal software maker Action Engine.