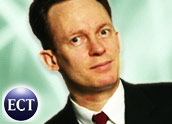 Popular style guides such as Strunk and White's 1918 classic The Elements of Style and the original 1906 Chicago Manual of Style were published before the advent of computers or e-mail. As such, their rules are not always relevant to the exigencies of e-commerce and electronic business communications.
Updated style guidance is needed for the era of e-commerce and e-mail if we are to avoid projecting an unprofessional image and alienating both colleagues and customers. The guidance offered herein initially focuses on both e-commerce Web sites and e-mail, and then on e-mail only. It takes into account recent social changes and the advent of e-mail security technologies.
Professionalism, Uniformity
Each organization can define and adopt its own unique style for e-commerce and e-mail applications, whereby every Web page and e-mail conveys a sense of stylistic consistency. Large organizations might designate a style committee or an individual style czar. A style sheet can be distributed to everyone within an organization to promote professionalism and uniformity.
There is no contemporary style guide applicable to the modern demands of e-commerce and e-mail communication. The ones that come closest are those published by the American Psychological Association. Their style is less restrictive and faster moving than competing approaches, which enhances its suitability for e-mail and e-commerce applications. They recommend using active verbs. The American Psychological Association's materials include guidance on how to properly cite electronic media.
The American Psychological Association has issued the following guidance on removing ethnic and racial bias from language, guidance that is relevant to both e-mail and e-commerce Web sites:
"Authors are encouraged to write in accordance with the principles of cultural relativism, that is, perceiving, understanding and writing about individuals in their own terms. Thus, indigenous self-designations are as important as designations by others, although authors must be cognizant of the fact that members of different groups might disagree about their appropriate group designation and that these designations might change over time."
Community, Ethnicity, Gender
The American Psychological Association recommends being specific about which community or ethnic group is being referred to. Their policy on spelling is as follows:
"Racial/ethnic groups are designated by proper nouns and are capitalized. When names of colors are used to refer to human groups, they are capitalized (e.g., Blacks instead of blacks; Whites instead of whites). Hyphens are not used in multiword labels (e.g., Mexican Americans instead of Mexican-Americans). "
In distinguishing between aggregations of men and women, the American Psychological Association recommends that the word gender be used rather than sex. Their advice on removing gender bias in writing is detailed at http://www.apastyle.org.
If you do not update your style, particularly as it relates to ethnicity, race and gender, then you risk alienating people who are different from you. You also risk alienating people who are similar to you but who do not want to be too closely identified with someone who might unwittingly be embarrassing themselves.
Religious Content
The American Psychological Association's style guides do not provide advice on minimizing religious faux pas in business communications. However, in a rapidly globalizing economy where organizations are becoming increasingly heterogeneous, it often makes sense to review and minimize the religious content of business communications.
In most Western business environments, the presence of an individual who becomes too extreme in their religious evangelism in normal business communications can cause unnecessary distractions. It risks creating a poor image for an organization.
Exceptions to the aforementioned guidance on evangelism are expected, however, if your organization is openly identified with a particular religion and you are communicating with others for the purpose of promoting or underscoring your faith. In such organizations, standard business etiquette regarding religion would obviously be modified, but hopefully with a stylistic consistency apparent throughout the organization.
Professionalism means avoiding ostensibly humorous or disrespectful remarks about an established religion in normal business communications.
E-Mail Naming Conventions
There are two parts of an e-mail address, as shown in this fictional example:
"Bugs Bunny" [email protected]
In the business e-mail addresses that you use, confirm that your personal name (shown within the quotation marks in the address above) is both professional and consistent with how you would like to be addressed (minus titles, in most cases) and how you would like to appear within others' e-mail address books. A common error is for people to write their personal name in all lowercase or all uppercase letters.
In e-mail communications with someone who uses one name for business and another for some aspects of his or her personal life, make sure that you use his or her business name for business communications, particularly when that e-mail might be read by other individuals. In the U.S., it is not uncommon for women to use their maiden name as their business name — with their married name used outside the workplace.
Both men and women might have personal names or nicknames that they would prefer not to have used by or shared with their business colleagues. It is important to respect and safeguard the privacy of people's personal names and personal e-mail addresses in a business context.
Figure out what personal salutations are appropriate for each person with whom you communicate. Use those salutations. When in doubt, ask.
Use a professional e-mail address for your business communications. Avoid free e-mail addresses for professional purposes.
E-Mail Composition, Style
Do you compose within your e-mail client? How often do you use your e-mail client's spell checker?
For important communications, you can compose within a word processing program, spell check using that program's dictionary, then cut and paste the text into your e-mail client. The content can be saved as a text file or other type of document file, with the date and time (and time zone) noted at the top of the text. Replies can be appended above the original e-mail. Such documents can be stored alongside related correspondence such as chat records and document attachments.
E-mail security measures often strip out graphics and HTML from e-mail text. To use graphics and HTML, you might need to send them in an attached file.
Some e-mail recipients do not scroll down to read beyond what initially appears when they open an e-mail. For non-scrollers, place all essential information at the beginning.
The type of writing style that is most appropriate for non-scrollers or impaired scrollers is concise literature, borrowed from the abstracting field. Examples of concise literatures are found in the Future Survey monthly abstract service on science and technology, published by the World Future Society.
Do you have suggestions on guidance for e-commerce and e-mail writing styles? Please post them in the Talkback section.
---
Anthony Mitchell
, an E-Commerce Times columnist, has beeninvolved with the Indian IT industry since 1987, specializing through
InternationalStaff.net
in offshore process migration, call center program management, turnkey software development and help desk management.
---