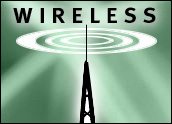 Sprint Communications recently became the latest wireless communications company to turn over its e-commerce efforts to a third party, extending a trend that recognizes the benefits of having a Web sales specialist handle online sales and marketing.
Sprint has signed a long-term deal with InPhonic that calls for InPhonic to operate all of Sprint's e-commerce efforts. The move is a recognition that InPhonic, which operates scores of co-branded Web sites for wireless companies as well as its own WireFly comparison-shopping site for wireless deals, can convert more Web surfers to buyers.
The deal plugs into a number of trends in both the e-commerce and wireless spaces and could be a glimpse into the future, when mobile carriers tap third parties to sell an entire menu of e-commerce services to customers. On the e-commerce side, it's also a recognition that the ability to convert shoppers to buyers is something that major companies are more than happy to pay for.
Other Trends
InPhonic Chief Executive Officer David Steinberg told the E-Commerce Times that Sprint recognized other trends as well, including a long-term one in which huge numbers — nearly 70 percent by some counts — of customers who eventually bought wireless phones and calling plans in stores actually began their shopping and research online.
"Sprint is the third largest carrier in the country and they're turning over their core online business to us," Steinberg said. InPhonic actually operates some 6,000 different branded mobile sites, including pages for AOL and Yahoo.
In fact, many mobile carriers have long used aggregator sites to promote their offerings. However, analysts say there is room for more to happen and opportunities for e-commerce players to capture an increasing piece of the burgeoning mobile pie.
Converting, Converging
Major carriers such as Sprint typically change the content on their Web sites six to eight times a year, Steinberg said. InPhonic's site can change that many times in a single day as it responds to traffic patterns that tell it which marketing plans are working most effectively, which phone offers are bringing in visitors and what's selling the best.
Steinberg said because it has invested heavily in its e-commerce platform, InPhonic can show carriers such as Sprint that it can convert shoppers to buyers at seven times the rate that they typically see from their own operations. "We can convert the traffic they're driving with off-line and online promotions into sales," he added.
The future will likely feature more online buying, with customers buying phone handsets, basic services and 3G services all online. In fact, while the number of new subscribers to wireless carriers is seeing much slower growth, there is still heavy churn as customers upgrade to new phones, change plans or renew.
Converting Visitors to Buyers
Nielsen//NetRatings senior retail analyst Heather Daugherty said that converting visitors to a Web site into buyers is becoming increasingly important because of competition among e-commerce sites and because of the increased attention to paid search and other online marketing efforts.
"The better a site can lock down a sale after a visitor has been attracted there, the more profitable it will be in the long run," Daugherty said. In fields such as mobile, where competition is fierce, the need to convince consumers to buy quickly is especially pressing, she explained.
Steinberg sees his company "at the crux" of the changes in the telecom industry. While wireless subscription growth is slowing, phone sales remain strong, according to recent data. Also, his company is in a position to benefit from any kind of sale, whether it's a new-customer sign-up, a customer switching carriers or users upgrading their devices or subscriptions.
"This year, we see people buying up to camera phones and we know that coming up is the entire 3G trend," he said.
Churn a Concern
Telecom analyst Jeff Kagan said wireless carriers recognize the need to be more efficient at selling their services, whether it's basic voice calling or the burgeoning menu of m-commerce — from access to digital music and video to social networking services — that is being readied ahead of 3G network availability.
"Churn is always a concern for the wireless industry and anything carriers can do to improve customer service will pay off in the long run," Kagan told the E-Commerce Times. Indeed, disappointment over the level of customer service is often one of the major complaints of cell users, often ranking ahead of more technical — and, at least in theory, more difficult to solve — issues such as poor calling area coverage.
Steinberg said InPhonic is simply better positioned to be able to move at Internet speed. "There is a lot of automation at the back end, things that carriers haven't automated yet, like credit activation," he said. "The average mobile carrier in America has cobbled its business from multiple acquisitions over time. They still have multiple points of sale, probably multiple Web sites that aren't merged yet. It's difficult for them to act on the fly, and that's what has to happen to sell effectively online."