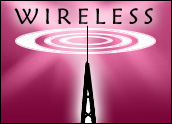 Strong growth in mobile advertising and a "major iPhone security incident" are among the predictions a wireless consulting firm is making for 2008.
Google and the upcoming Federal Communications Commission auction of wireless spectrum will also alter the mobile landscape in 2008, predictsinCode. The firm — which has been part of VeriSign since 2006 — has been making annual wireless industry predictions since 2003.
"The coming year is going to be incredibly important for the wireless industry as new business models begin to take shape," said Jorge Fuenzalida, inCode's vice president of communications consulting.
The first hallmark event will be the auction, slated to begin in late January, with more than 250 companies applying to bid — all vying for the right to control what services and data travel over those airwaves. Some events will be nonevents, the firm predicts, with a long-expected battle over so-called fourth generation, or 4G, wireless broadband standards not materializing as WiMax and rival technologies each find their own niches.
"Wireless will look significantly different in several critical ways one year from today," Fuenzalida added.
Changes Aplenty
The upcoming FCC auction creates an opportunity for a new breed of mobile company, inCode said: a wholesale wireless carrier that has no retail operations but instead focuses on cost-effective high-speed wireless access. Such a model would likely be driven in part by companies such as Google — which has indicated it would be a player in the spectrum auction — though how much influence such newcomers can exert over the sector remains to be seen.
Another Google-driven change — open access for devices across various carriers' networks — will also help create a focus on differentiation by service providers. However, inCode also predicts that for many consumers, quality of service will continue to be an issue, with mobile service quality decreasing as new devices and technologies put pressure on carriers.
The arrival of the new, ad-supported services business model will produce more options, and some carriers will seek to offer higher quality service in exchange for subscription premiums. "Carriers will also be able to match costs of service much closer to the prices paid, rather than the situation today in which all minutes generated by all customers are essentially equal," the firm said.
'iPhone Security Incident'
inCode also predicts that peer-to-peer technology will become a factor in mobile services and help force carriers to do away with their old "walled garden" business models to enable cross-platform traffic.
The biggest story of 2007 — Apple's entry into the mobile phone handsetbusiness — will echo next year as well, as the iPhone's sudden popularity, especially among corporate users, has the potential to create security risks as more sensitive data is downloaded and stored on the devices.
"A major iPhone security incident will raise the awareness of and need for mobile device security" during 2008, inCode said. That, in turn, will "create and drive a new market for mobile device security software as well as mobile device management software and services."
Now, These Messages
As for mobile advertising, inCode notes that many different players are converging on the opportunity, from Web and advertising players such as Microsoft and Google to device makers and carriers themselves.
Carriers who recognize the value contained in using their networks to deliver ads "will begin generating sizable advertising revenues in 2008," the company noted.
In fact, many market research firms are predicting a breakout year for mobile ads. Additionally, recent moves by Google, Yahoo and Microsoft to make inroads into the space seem to point toward a looming jump in spending by marketers on mobile ads, which have the potential to be more targeted — by location and based on the personal data carriers have on subscribers — than Web ads, Forrester Research Principal Analyst Charles Golvin told the E-Commerce Times.
"The industry is going to have to figure out how much is too much intrusion, but we know that consumers will accept ads if they are relevant to their lives and what they are doing," Golvin said. "Figuring out precisely how to do that will be a big part of the mobile ads dance early on."
A Tricky Proposition
Predictions about an industry as fast-moving as mobile can be a tricky proposition, telecom analyst Jeff Kagan told the E-Commerce Times. The biggest events of 2007 — the launch of the iPhone and Google's entry into the mobile business — were not even official yet at the end of 2006, he noted.
"New companies, new services, new ideas, new screens, new features, faster network speeds — they all make way for big changes," Kagan said. "Wireless is clearly becoming the third screen, after the television and computer."
It's also a good bet that however Google attacks the wireless market — a Google phone is still a persistent rumor — it's hard to bet against that company helping to change the game in the space, he added.
"One thing is for sure," said Kagan. "It won't be boring to watch it unfold."