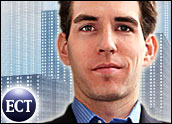 Mobile Internet usage is on the rise, and for marketers, the time to establish their brands on the "third screen" is now. For example, more than four in 10 U.S. mobile users will look at phones with strong Internet features when they buy next, according to The Kelsey Group. Concurrently, there are waves of advances taking place — from innovative devices to enhanced data services — that will make the promise of the mobile Web a reality.
The on-the-go, anywhere, anytime nature of mobile opens up powerful doors for new marketing models and tactics that businesses can exploit, providing they find the right mix of content and context that compels users to act.
However, mobile users first need to easily find that content, and that starts with marketers having the right mobile real estate. Enter .mobi — a mobile domain extension backed by powerful wireless players that helps companies differentiate and optimize their mobile presence.
Questions to Ponder
Why should you consider using .mobi for your mobile domain extension? For starters, although growing fast, the mobile Internet is still relatively early in its development: Only one-quarter of mobile subscribers have a mobile Internet plan. That means that mobile browsing habits are not fixed on using a particular domain extension; .mobi inherently links your content to a mobile environment in the consumer's eye.
This can be very powerful for consumers who need to find what they want quickly — unlike home PC surfing, most will be unwilling to surf for large chunks of time on their phones — because they can trust that a .mobi site was specifically built for their life on the mobile phone. Simply put, .mobi shouts out "we are built for the mobile phone" in a way that no other domain extension can.
Another question to ponder is whether your standard Web site will always be the same as your mobile Web site. Again, the mobile experience and environment is fundamentally different than PC or laptop browsing, so as mobile marketing evolves and innovates, I find it hard to believe that many businesses won't want to segment their mobile properties by offering customers different applications and content on the mobile Web beyond their standard corporate Web site. Might an airline, for example, want to offer a limited amount of features such as flight arrival/departure updates and advanced check-in on a separate mobile Web site?
This type of content segmentation already occurs on the Internet today, such as when companies leverage "category-defining" domain names with separate content that demonstrate leadership in a particular industry — for example, Johnson & Johnson owning Baby.com. Additionally, when promoting a mobile site — or a mobile version of the site — using brand.mobi is more intuitive than other pre-existing alternatives like brand.com/mobile (Google) or m.brand.com (Yahoo).
A Low-Risk Venture
While demand is quickly growing, getting into the .mobi game now is a relatively low-risk venture. Premium domain names are currently valued in the five-figure range, which is a small investment compared to the millions of dollars single-word .com names command. Given the future size of the mobile Internet market, there's at least a reasonable chance that an investment today in a high-quality descriptive .mobi domain will further increase in value over time.
Some examples of the premium domain names recently sold at auction include music.mobi for US$616,000, games.mobi for $401,500 and flowers.mobi for $200,000. While this may sound like a lot of money for domain name rights, consider that each domain's .com equivalent would be worth at least 10 times those prices. These prices speak to the true value of these domains when coupled with the right content, offerings and marketing program.
Don't make the same mistake so many backward-looking companies made as the Web evolved by waiting until the trend became ubiquitous. Whether your mobile rollout is three months from now or three years from now, the time to secure a prominent mobile brand is now, and much like with Internet real estate, that starts with a memorable domain name consumers can easily digest and associate with.
---
Matt Bentley
is chief strategy officer for
Sedo
, an online marketplace for the buying and selling of domain names.
---