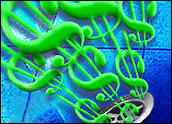 Wireless customers just caught a big break on those surprising overage fees. Wireless industry trade group CTIA, the Federal Communications Commission and Consumers Union released a joint announcement on Monday of an agreement that requires wireless providers to let their customers know when they're about to incur extra fees.
The "Wireless Consumer Usage Notification Guidelines" will require carriers to provide free alerts both before and after subscribers reach their monthly limits on voice, data and text. In addition, the plan includes a notification to inform consumers of international roaming charges when traveling abroad.
Wireless providers must have two of these four requirements in place by Oct. 17, 2012. All four alerts need to be functioning by April 17, 2013. The voluntary agreement is the providers' way of avoiding government regulations.
The announcement quotes President Barack Obama saying, "Far too many Americans know what it's like to open up their cellphone bill and be shocked by hundreds or even thousands of dollars in unexpected fees and charges."
Indeed, the alerts may bring some well-needed peace between parents and their cellphone addicted teenagers.
The FCC and CTIA did not respond to the E-Commerce Times' requests for further comments by press time.
Good for Consumers – and Maybe Carriers Too?
The big winner in the agreement is the user. With nearly 16 percent of consumers getting hit with overages at least once each year, there are millions of customers who will get tangible relief from the agreement.
"If it's successfully implemented, it will be instrumental in avoiding bill shocks," Neil Shah, analyst for wireless devices strategies at Strategy Analytics told the E-Commerce Times. "As consumers receive timely notifications as to where they currently stand in terms of usage, they can avoid additional costs on roaming or crossed-the-usage limits."
The alerts aren't likely to have a negative effect on operators, in his view. "This could be a blessing in disguise by helping operators receive timely payments. As the carriers move to different types of complicated, tiered pricing plans, the alerts will be a terrific tool to educate consumers, upsell newer plans and even generate incremental revenues by selling additional buckets of minutes (voice) or megabytes (data) or megahertz (bandwidth) on overage."
Happy Consumers May Stay Longer
Still, the agreement will result in a reduction in overage fees providers can collect, which can add up to real money.
"On the plus side, bill shocks annoy subscribers — and annoyed subscribers are likelier to churn out as their contract ends," Aapo Markkanen, senior analyst for consumer mobility at ABI Research, told the E-Commerce Times. "So a well deployed bill-shock prevention solution could help customer retention."
The agreement appears to have sufficient teeth to work, he added. "All of the parties involved have worked for quite a while on this. I don't think carriers would stand to gain anything from breaking the ranks on alerts. If some of them did so, the resulting naming-and-shaming would cause a lot of bad press."
Billions of Dollars
As for compliance, carriers have plenty of time. Plus, the alerts can be programmed into the system without much difficulty.
"We don't expect any problems there," Philip Kendall, a director in the global wireless practice at Strategy Analytics, told the E-Commerce Times.
The actual totals on fees that providers will likely be giving up are considerable. A surprisingly large number of subscribers go over their basic monthly limits.
"There is a good paper from the Wireless Consumer Association International on overage and bill shock," noted Kendall. "The paper quotes some data from Nielsen's bill analysis in 2010. It shows that 13.5 percent of accounts go into voice overage at least once per year, and 18 percent of accounts go into data overage at least once per year."
Overages are not always a bad thing.
"There is a large proportion of users who are better off on their plan incurring overage rather than upgrading to a higher plan," said Kendall. "Nielsen claims that only 0.3 percent of postpaid users go into overage by such an extent that they would be better off upgrading their rate plan."
The overages themselves amount to billions. Some of those overages may continue if subscribers choose to pay the extra fees instead of moving to a more expensive plan.
"We estimate that overage accounts for only 2 to 3 percent of total revenues, so if the suggestion is that these alerts stop all overages, then that is the total revenue on the table — roughly US$3 billion to $5 billion," said Kendall. "The reality is that alerts aren't going to stop overages entirely. They are just going to stop the more extreme cases of bill shock."