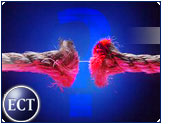 Interactive TV never exploded onto the scene in the way its promoters hoped it would, and the features it once promised — ranging from movie selection to Web-based shopping and games — have been co-opted by other technologies.
For example, Aberdeen Group chief research officer Peter Kastner told the E-Commerce Times that consumers' time and dollars have become invested in technologies like high-speed broadband Internet, which makes TV unnecessary for services like interactive shopping.
In addition, Kastner said, companies like Microsoft and Sony are rolling out interactive gaming technologies that will not require a TV set.
Early Blunders
Overhyped possibilities are not the only obstacle that stymied interactive TV. GartnerG2 vice president James Brancheau told the E-Commerce Times that cable providers originally underestimated the time required to build the necessary infrastructure to make two-way networks effective and affordable for home users.
The industry has rectified that problem, spending US$42 billion on infrastructure since 1996, Brancheau noted.
Consumer habits were another big stumbling block. Brancheau said early versions of ITV did not take into account the fact that people tend to prefer passive entertainment from television sets.
Now, though, experts say that scenario is changing as consumers become more comfortable with online shopping, and as home technologies like DVD selection menus and TiVo personal recording devices become ubiquitous.
Attention Shoppers
Indeed, a full range of interactive TV features is expected to become popular over the next few years.
According to Brancheau, ITV's new niche lies in enhancing the experience for users of existing TV networks, such as QVC and the Home Shopping Network. Most purchases on these highly successful networks are impulse buys, as opposed to the well-researched purchases made by most Internet buyers.
Brancheau said ITV will likely be used to help home shoppers buy items they see on TV by pressing a single button on their remote control. In such transactions, credit-card information would have to be on file at the shopping network or cable company.
Video Taking Off
Video-on-demand services are also expected to take off over the next few years. Brancheau said 25 million homes now have the digital set-top boxes required to receive a wide selection of movie offerings, with services that let users not only pick a flick but also pause, fast-forward and rewind.
"These will mimic the experience of using a VCR or DVD player," he noted.
In fact, GartnerG2 has forecast that revenue from video-on-demand services will approach $3 billion by 2006. Within five to seven years, Brancheau said, home video services could pose a serious threat to retail video store chains.
Growing Revenue
GartnerG2 also has projected that revenue from all forms of ITV service — including video-on-demand, food delivery, travel services and home shopping — will top $13 billion within that same period.
Yankee Group analyst Adi Kishore told the E-Commerce Times that ITV also could see success in the form of interactive local portals that provide users in a community with news, weather reports and store discounts tailored to their neighborhood.
These types of services likely would reap most of their revenue from local advertisers rather than from home subscribers, Kishore said.
The Cost Barrier
Cost is still a major barrier, however. According to Kishore, cable companies and Internet service providers must accept the fact that most home users are unwilling to shell out for interactive services.
"The problem has not necessarily been that people don't find these services interesting and useful," he said. "The problem is that people are not convinced that they are worth paying extra for."
Kishore said the cable industry has experienced a high churn rate in areas where interactive TV features have been offered because subscribers often drop the service after completing temporary tryouts.
Boxed In
One key to success for ITV providers will be getting digital set-top boxes into more homes. Most companies will need to increase the reach of such devices from 25 percent of households to about 75 percent in order to make their services profitable. Brancheau said that process could take five to 10 years.
"If the cable companies can get these digital boxes into homes, they can be successful at these interactive services," he said.
The Aberdeen Group's Kastner added that ITV capabilities will have to be included with future television sets, since many consumers will be unwilling to spend extra dollars on new hardware for existing sets.
"Right now, people are not going to [alter] their TVs to fit them for interactive TV functions," Kastner said.