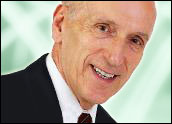 Have you ever considered whether you have what it takes to be an entrepreneur?
You might think that there aren't many objective ways by which you can assess your entrepreneurial ability.
Actually, there are.
What Is Your Personality Type?
One of the quickest ways by which you can get some idea of your innate talents for entrepreneurship is to do a Google search with the key words "personality types." Actually, such a search will reveal almost 3 million results. So, you have quite a bit of information that can guide you in determining whether your personality traits would serve you well as a self-employed person.
One commonly used questionnaire for this effort is the Myers-Briggs Type Indicator (MBTI). This "test" was extrapolated from work done by the famous psychiatrist Carl Jung in his groundbreaking book Psychological Types, published in the English edition in 1923. It is probably the world's most widely used and widely trusted personality assessment tool.
Attributes of a Budding Entrepreneur
My feeling, based upon my own experience as a serial entrepreneur, is that the desire to be self-employed will begin to "burn" in you until it can't be denied. About 10 years ago, I wrote a book,