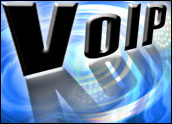 Voice over IP (VoIP) technology is getting a makeover, and service providers hope it will reinvent the industry. There's a shift away from VoIP toward hosted unified communications — that is, integrated voice, instant messenger, email, workflow applications, CRM and procurement.
Eight companies formed the Cloud Communications Alliance at the Cloud Computing Expo held last month in NYC, banding together to help drive the development of cloud-based unified communications.
The alliance includes Alteva, Broadcore, Callis Communications,Consolidated Technologies, IPFone, SimpleSignal, Stage 2 Networksand Telesphere. Together, the companies represent more than US$100 million in combined annual revenue and collectively serve more than 110,000 business customers in the United States.
Businesses that have become comfortable with the cloud computing concept arebeginning to recognize the advantages of converging cellphones, office phones and computers, as well as the redundancy and cost savings gained through allowing enterprise voice and data communications to reside in the cloud, noted Clark Peterson, chairman of the Cloud Communications Alliance and CEO of Telesphere.
New Interconnection
To provide a true hosted unified communications solution for small businesses, Alteva has developed a way to interconnect its cloud-based voice and messaging services with Microsoft Communication Services' product suite. Alteva's new technology is also compatible with Microsoft Exchange, Microsoft SharePoint and Microsoft Office Communications Server (OCS). Alteva is marketing the new UC solution to both its small business and enterprise customers.
Microsoft is actively pushing the capability of a fully integrated communications platform by partnering with Alteva, Comcast and Go Daddy, among others. The goal is to provide users with more productive communications, improve employee productivity, and enhance office efficiency.
"The Cloud Communications Alliance is not just about Voice over IP, hosted PBX or unified communications. We're introducing an entirely new way to build, deploy and scale enterprise communications systems that provide HD voice services along with a platform of advanced apps and features that allow businesses to work in ways they never imagined," said Alteva CEO Bill Bumbernick.
Growth Factor
It was very awkward sitting in a room full of telecom competitors when futurealliance members first started meeting at quarterly trade shows two years ago, Louis Hayner, chief sales officer of Alteva, told the E-Commerce Times.
The companies providing VoIP service were starting to recognize the growing need for end-users to be able to connect with other providers — a process called "IP Peering," he explained.
One of the common problems those corporate representatives shared was how to come up with a standardized training approach. Not all VoIP service providers have the same level of features and functionality, noted Hayner.
"Cloud is all about collaboration," he said. "Unified Communications is much like VoIP was in its early early days when the cost was too prohibitive.Collaboration among service providers will thrust the new technology forward."
Improving Economy
VoIP in the residential space continues to do well, according to Diane Myers, directing analyst for service provider VoIP and IMS at Infonetics Research, and there are several different flavors of VoIP that will continue to grow with business on PBX.
"Last year was tough on the enterprise. Most were keeping a lock on new technology spending, but we saw at the end of last year things were starting to pick up," Myers told the E-Commerce Times. "We saw a really big spike for interest in hosted VoIP service."
That interest, both from SMB users and larger enterprises, provides fresh opportunites for service providers, she said.
Hosted Haven
With over 100 vendors in this space, the choices for customers can be overwhelming. Hosted services can be scaled to fit the changing needs of users. Providers that can offer flexible solutions will take the lead in leveraging the emerging interest in hosted unified communications, suggested Myers.
Another opportunity driver is that more businesses are getting comfortable with outsourcing, she said.
A key challenge for smaller service providers is dealing with the hesitancy on the part of larger companies to work with them. Smaller companies come and go in the business world, so the business maturity of the service provider can be a deal breaker.
Common Ground
The eight founding companies of the Cloud Communications Alliance usea software platform provided by BroadSoft to deliver a range of cloud-based IPmultimedia communications to enterprises and consumers, said Joe Gillette, CEO of Stage 2 Networks.
These unified communications components include hosted-IP private branch exchanges, video calling, unified communications, collaboration, and converged mobile and fixed-line services.
The organization of the Alliance marks an important milestone in the development of the cloud-based communications category. The group's commitment to evangelizing cloud-based communications services will help drive customer adoption and broad-scale investment into this next generation of communications, said BroadSoft CEO Mike Tessler.
Besides the typical business benefits from banding together, each alliance participant must have attained certain levels of success. Each of the eight companies grew its business through last year, said Tessler.
"Flat sales is not a part of the membership criteria, but new positioning is important to separate us from a new round of competition to leverage the public Internet," Stage 2's Gillette told the E-Commerce Times. "We need to focus on quality and service."
Not the Same
All VoIP services are not the same, and unified communications is not the same thing as VoIP alone.
"Other companies claim to offer UC, but in actuality they are only referring to basic VoIP features such as voicemail messages as a .wav file in your email," said Alteva's Hayner. "True UC is much more than that."
Alteva's UC product — with the full suite of Microsoft Communication Services products integrated with Voice over IP phone service — allows for a truly cloud-based UC environment. The cloud environment combines basic business-based technology like voice with office communications such as instant messenger, video conferencing, desktop sharing and telepresence.
"This capability is changing the landscape of enterprise businesses, creating unprecedented productivity enhancements," Hayner said.
VoIP Trends
Verizon, AT&T, NGT, Cbeyond and 8×8 ranked among top business VoIP services leaders in the annual North America Business VoIP Services Leadership Matrix from Infonetics Research.
"VoIP services sold to the residential/SOHO market still make up the lion's share (about three-quarters) of total VoIP service revenue," said Infonetics' Myers.
However, there was a pickup in business VoIP service revenue growth in late 2009, her research indicates.
Furthermore, service providers reported increasing interest in hosted VoIP services across all sizes of businesses, including large enterprises, Myers noted.
"We expect this trend to continue as more companies turn to hosted services for their voice needs, with business VoIP services making up almost a third of all VoIP service revenue by 2014," she predicted.
The smaller VoIP service providers may face a fight for survival. Their challenge will be to pull customers away from the large established providers, according to Myers, and the way to do that is through meeting highly specific client needs.