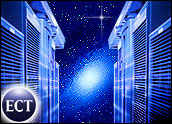 Looking for a Web hosting service provider? All vendors are not created equal. A little consumer education goes a long way toward ensuring you get a host that offers the right combination of products and services — and at the right price.
"There are so many Web hosting providers out there today," said John Lally, area vice president of marketing for Interland, one of the largest Web site hosting and site-building service providers. "It can be challenging for a small business to determine what they really need and which company they should trust with this important aspect of theircompany."
Indeed, experts said small business owners are often drawn to technology specs — like 5,000 megabytes of storage and 500 e-mail boxes for US$5 a month — instead of digging a little deeper to find out what's under the hood or on the back end.
So what should you look for in a Web hosting provider? Let's take a look at some important factors in the decision-making process.
The Basics
The baseline requirements are a domain name, a Web site and a Web statistics tool. Experts said other general features you should expect from a reputable Web host include:
24/7 Live Support by phone and e-mail
The ability to easily upgrade your hosting plan as your business grows
Spam and virus blockers for e-mail accounts
24/7 FTP access so you can make changes to your site at any time
Web-based control panel
Web-based e-mail
99.99 percent uptime guarantee
30-day money back guarantee
Understanding Your Needs
Once you've narrowed down the crowded Web hosting provider space based onthe baseline criteria, the next step is to understand your company's needs. For example, do you need a shared or dedicated solution?
Shared hosting is a service that allows you to manage your site by sharing server space with other clients. Shared hosting offers a lower cost of service. Dedicated hosting, by contrast, means you have sole use of the server for your site and you pay more for it.
"Shared hosting is much less expensive than dedicated hosting. Shared hosting starts as low as $2 a month and it's a good option for a majority of companies," Pedro Sostre, Creative Director at Sostre & Associations, a Web consulting, design and development firm. "However, shared hosting is less secure and generally less reliable than dedicated hosting."
Mission-Critical?
That brings up a related question: How mission-critical is your Web site? Sostre said that if all you need is a simple online brochure that's unrelated to your primary business functions, then the least expensive option may serve you well.
"If your Web site uptime and e-mail communications are primary business functions, make sure you do your homework before you commit to a provider," Sostre said. "Moving to a new host can be a hassle once you're already set up."
E-Mail Accounts
What about e-mail and storage? Experts said many small business owners mistakenly put too much weight on these two factors. E-mail accounts don't cost a hosting company much, said Dustin Wright, network administrator for The Karcher Group, a Web development, marketing and hosting provider.
"A business-class hosting provider should offer more than five e-mail accounts," Wright told the E-Commerce Times. "Most hosts will set up auto-forwards to your primary e-mail address. This is normally free. Once your organization has more than 30 employees it might be worth considering an in-house e-mail option, or a host exchange solution."
Jeff Kaufman, marketing manager at Hostway, one of the largest Web hosting and e-commerce solutions providers, told the E-Commerce Times that small businesses need an e-mail account for each employee as well as a general e-mail address for the company.
"You should also have e-mail accounts on reserve or the ability to add additional accounts for new hires, temporary employees and others," Kaufman said. "Your storage needs depend on what you plan to post on your Web site."
How About Storage?
Like e-mail, storage doesn't cost the Web hosting provider much and should not be a major selling point. Experts agree that if your site is mainly text, then you won't need much storage.
"As you add images, media files, flash files, and databases, your storage needs will increase greatly," Kaufman said. "A good base is to start with at least 150 MB of disk space and 10 GB of monthly traffic."
To put it another way, Sostre said if you are running a 10-page brochure site, then a 50 megabyte account will be sufficient. If your site includes a huge photo gallery, then you may need a more robust solution that offers 500 megabytes or more.
E-Commerce-Capable?
When you venture into the world of e-commerce, then there are more complicated factors to consider. In addition to the specs we've already discussed, e-commerce also requires a shopping cart, merchant account and payment gateway.
Shopping carts make it possible for you to display your products to potential customers and allow them to purchase items for checkout. A merchant account allows you to accept credit card payments online. It handles fraud checks on each transaction, as well as fund transfers from your customer's credit card to your bank account. The payment gateway istypically included with the merchant account.
"If you need e-commerce solutions, then you need to look for a service provider who has experience working with small businesses and offers value-added services," said Lally. "Anybody can have a Web site, but are you closing sales? If you have the right provider with the right tools, then your Web site will be worth so much more."
Choose Partner, Not Host
Whether you need a simple brochure style site with three e-mail accounts and 50 megs of storage or a fully functional, high-end e-commerce platform, experts said reputable Web hosting providers take the time to educate their customers on what they need — and what they don't need.
"Small businesses may not know that Web hosting providers offer search engine marketing services and Web site design solutions that help keep visitors engaged and create a pleasant shopping experience," Lally said. "You need a service provider who can really be a partner and help you navigate through the waters of growing your business on the Internet."
---
This story was originally published on April 11, 2005, and is brought to you today as part of our Best of ECT News series.
---