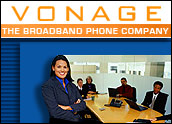 Regulators from the New York Stock Exchange are investigating whether short selling helped fuel the decline of Vonage (NYSE: VG) stock in the wake of the Internet calling company's disappointing initial public offering.
The NYSE sent letters of inquiry to investment bankers and others in an attempt to gather information on possible short selling, according to a story published Friday by The Wall Street Journal. The letters focus on trading that occurred on May 24, the day Vonage staged its IPO. On that day, shares plunged 13 percent.
Replacing Shares
Short selling involves borrowing a security from its owner with the promise of replacing it after a proscribed period of time. Short sellers make money if the price of the stock declines, enabling them to replace the shares with ones bought for a lower price.
The newspaper said the NYSE is also looking into potential "naked short selling," which involves short sales in which the seller doesn't have the shares in hand — a practice the Securities and Exchange Commission (SEC) began cracking down on in 2004. The National Association of Securities Dealers is also said to be investigating possible short selling.
Short selling is legal in connection with IPOs, but rules require it to be performed under certain guidelines. Though regulators have tightened rules, the practice has also become more widespread, thanks to the rising popularity of hedge funds as an investment vehicle.
Separately, Vonage was hit with two more class action lawsuits Thursday from law firms hoping to represent shareholders, especially Vonage customers, thousands of whom bought pre-IPO shares in the company at the offering price of US$17, only to see the stock decline in value.
Tales of Woe
On Friday afternoon, Vonage shares were trading up slightly at $11.86, some 30 percent below their offering price.
In and of itself, short selling wouldn't have caused Vonage's shares to sink. However, shorting can help accelerate a stock's decline.
IPO expert Tom Taulli said the issue of naked short selling may be what investigators are interested in, since by definition, it's more difficult to have shares to borrow to short in an IPO situation, since the stock is not immediately available on the open market.
Even if naked shorting was to have occurred and even if it took place outside standard rules, that still leaves open the question of whether it caused the plunge.
"There are certainly other factors to consider," Taulli said. The Nasdaq was already in the middle of a sharp drop when the IPO took place. Also, Vonage may have confused some investors by setting aside some 13.5 percent of its shares for customers, and competitors announced price cuts on their ownVoIP services just before the offering.
Vonage did not comment on the possible investigations into shorting. The company itself is not directly involved, with regulators asking brokers that may have handled such stock sales to provide data by June 21.
Much-Needed Good News
Meanwhile, Vonage acknowledged the latest lawsuits filed against it on behalf of customers who bought into the IPO. "Vonage does not plan to comment on these or any similar lawsuits that may be filed against the Company, but will contest the allegations vigorously and address them through the appropriate legal process," it said in a statement.
Those lawsuits have helped keep Vonage in the spotlight for the wrong reasons at a time when it hoped its IPO would raise its public profile and help it build market share in the Voice over Internet Protocol (VoIP) calling space at a time when competition for customers is heating up dramatically.
After the IPO, Vonage was forced to warn customers who agreed to buy the stock before the offering that they were obligated to buy the stock at $17. The shareholder lawsuits have grown out of that requirement and potential flaws in the offering to customers, with some lawyers arguing Vonage didn't do enough to warn customers of the risks of investing in the IPO.
Vonage did get some sorely needed good news this week. On Thursday, the Federal Trade Commission (FTC) announced it had concluded an investigation into the firm's emergency-911 compliance and its telemarketing activities and would take no further formal action. The FTC began looking into Vonage's 911 and telemarketing compliance efforts in January 2005 and could have taken a range of actions against the VoIP firm.