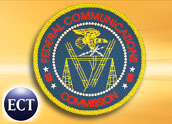 Vonage Holdings, one of the fastest-growing voice over Internet protocol (VoIP) calling firms in the United States, has complained to federal regulators that data traffic carrying its low-cost telephone calls is being blocked by some broadband networks, apparently those managed by local telephone companies.
Vonage has filed a complaint with the Federal Communications Commission (FCC) saying that its converted voice data traffic was being refused by a carrier, whom it did not name.
If true, the allegations could represent the start of an entirely new chapter in the evolution of VoIP, which has been given broad regulatory leeway to date. The FCC has ruled that states cannot regulate the service, for instance. However, if broadband network owners are seen using technology to hamper VoIP calls from moving across their networks, regulators might have no choice but to step in.
Critical Mass
Meanwhile, refused calls could represent a major problem for VoIP as it starts to achieve a critical mass among consumers, analysts said. Given the amount of attention the service is receiving, widely publicized problems could dent VoIP growth.
A Vonage spokesperson said only that the company had spotted instances of "port blocking," in which Internet service providers refuse to accept certain data traffic, specifically by declining the Session Initiation Protocol (SIP) addresses that Vonage uses.
The company did not say how many customers were affected or if the problem had been remedied. Published reports quoted outgoing FCC Chairman Michael Powell as saying the offending networks appeared to be local telephone operators who also maintained broadband networks.
An FCC spokesman declined to comment on the Vonage complaint or to identify the offending carrier.
Powell confirmed that the FCC was working with Vonage to investigate its complaints when he met with reporters yesterday after speaking at a technology conference, where other speakers also referenced the problem. Powell said the commission would step in to take action if it felt companies were acting in a way that impeded vigorous competition.
Analysts said the FCC might be especially concerned because if a local carrier is allowed to block traffic in such a way, it could curtail VoIP traffic from any number of sources. Regulators do not treat broadband networks the same way that traditional land lines are viewed — as public resources that must be opened to all traffic for a reasonable cost.
Unstoppable Trend
While many applaud the hands-off approach taken so far by the FCC, some analysts believe regulators will have to step in eventually to help settle such disputes.
"I don't think VoIP is going to remain entirely unregulated over the next several years," Meta Group senior analyst David Willis told the E-Commerce Times. Pressure to set some boundaries might come from the so-called Baby Bells and other incumbent local carriers, who are in the position not only to see VoIP erode their revenue bases, but also to
Still, long range, most analysts believe VoIP will continue to gain ground with consumers, with technological hurdles overcome and cooperative agreements eventually being struck among various carriers.
Also, the arrival of larger players, such as Comcast, which recently announced the rollout of its VoIP service, all but ensures it will continue to grow steadily, independent telecom analyst Jeff Kagan told the E-Commerce Times.
"VoIP will take a while for mainstream adoption, but the customers will grow as the years unfold," Kagan said.