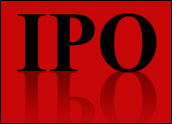 Voice over Internet Protocol (VoIP) calling company Vonage Holdings Corp. is reportedly putting the finishing touches on a plan to go public, a move that could help it raise as much as US$600 million in cash as it girds for battle with a slew of competitors.
The Daily Deal and the Wall Street Journal reported that Vonage has already raised some $400 million in venture capital and believes the time is right for the company to go public.
No Guarantees
Whether the cash infusion or the higher profile that would come with being a publicly traded company would help Vonage compete in the fast-emerging VoIP marketplace is still open for debate, however.
Though it has racked up some 800,000 residential customers in the U.S. since its launch in 2002 and stands to see continued growth given the expansion of broadband Internet access, Vonage faces a competitive maelstrom.
Rarely had a day passed in the last six months without another player announcing a new or upgraded voice service. From cable giants like Comcast and Charter to telecoms such as Verizon and online players such as AOL, Google and Yahoo, virtually every company in the communications and Internet space is vying for a slice of the VoIP pie.
Vonage has made a name for itself with an aggressive marketing campaign, one that likely ate up a considerable amount of its venture capital. The company's signature TV commercials feature an up-tempo song, images of people doing crazy stunts and the tagline "people do stupid things, like paying too much for phone service."
"If we go out a few years, I do not think Vonage will be an important player," independent telecom analyst and consultant Jeff Kagan told the E-Commerce Times. "I think it will be a small player, but one that is remembered for bringing VoIP to the front burner with their advertising and marketing."
Still, Kagan said the offering would likely be at least a short-term hit, given the attention being showered on VoIP in general. "It will probably be successful, at least in the short term, especially since the average investor does not understand the long term changes affecting the telecom marketplace," he added.
Strong Brand, Questionable Future?
Unlike Skype, which uses P2P software to deliver the voice services, Vonage users simply plug an adapter into their phone outlet, which transfers calls to their high-speed Internet connections. It has leaned on that ease-of-use angle in its marketing efforts as well.
Speculation about Vonage's next move includes the prospect that the offering would be followed shortly by a merger or acquisition. But analysts disagree on whether Vonage would be a buyer, possibly of niche VoIP firms, such as those operating in the wireless or WiFi space, or whether it would be a target itself, with a telecom, cable or Internet company scooping up Vonage in order to grab its customer base and its flush balance sheet.
There's little doubt that the market for Internet voice calling services is booming. Research firm IDC has forecast that some VoIP will attract some 17 million subscribers by 2009, up from about 3 million by the end of this year.
IDC analyst William Stofega said in order to ignite that growth and get more users to make the switch from traditional service, VoIP carriers need to do more, like blending voice and text and offering other services.
"Carriers will need to offer services that are compelling and affordable," he said. "It is important to remember that the market for VOIP services is still in the very early stages of development and carriers and equipment vendors need to plan for a marathon."
Santa Claus IPO?
IDC predicts that some of the VoIP market will go to still-emerging classes of carriers. Kagan said the incumbent phone and cable companies are the strongest long-term bet, however.
"Both the phone company and the cable television company that we already do business with will be offering VoIP services as part of their bigger bundle of internet and television," he said. "I believe 80 percent of the marketplace will stick with either the phone company or the cable television company. The remaining 20 percent will be full of providers like Vonage and Earthlink and others."
The timing of any Vonage IPO is not clear. No filings with the Securities and Exchange Commission (SEC) had been made by Vonage as of midday today.
The registration process typically is followed by a process that takes several month in which the company and its underwriters undertake a road show to pre-sell the offering to investors. Though some companies move through the pipeline faster, a typical time frame would likely have Vonage going public before the end of the year if it filed this month.
Analysts say the offering could become a bellwether by testing the waters for VoIP-related offerings. Overall, there have been but a few pure technology IPOs since Google's mid-2004 debut, and even fewer of the true blockbuster variety.